Wed, March 29th, 2017 - 00:00 - Wed, March 29th, 2017 - 11:59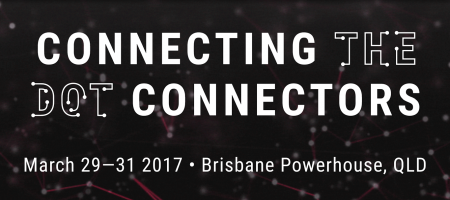 IT'S TIME TO LEVEL UP, DOWNUNDER
Join us at the CONNECTING THE DOT CONNECTORS!
With a unique list of local and international speakers who are inspiring investment, innovation and impact around the world using technology and a general sense of badass-ness.
Hosted by Myriad
Myriad is a landmark tech and innovation event based in QLD, Australia.
Click the link below for more details on location, Speakers, Event agenda and tickets!
Location: Brisbane Powerhouse, QLD