Instagram for Business
Wed, September 27th, 2017 - 18:00 - Wed, September 27th, 2017 - 20:00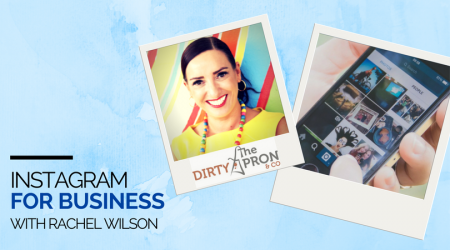 Instagram for Business
WHO SHOULD ATTEND?
This event is open to everyone - Small Business Owners, Entrepreneurs, Start-ups.. Anyone that has established social media networks but who aren't confident they are set up correctly or doing 'the right thing'
Topics include:
What is Instagram?
Shoot, Process and Post Photos
Build and Work with Your Community
Instragram Advertising Basics
Create Content to Advertise on Instagram
Create an Instagram Ad Campaign
Review Instagram Analytics
Booking is essential | Spaces are limited to 16 attendees
Light snacks provided.
RSVP is essential – Contact info@thespace.com for more information

Hosted by theSPACE and the Founder of The Dirty Apron
"No matter what your food and beverage marketing needs, we know how to plate it up with panache. Let The Dirty Apron & Co. into your kitchen to save you time and make your business more effective with our experience and expertise. Just pull on our apron strings and we'll be there for more than just a flash in the pan."