A Quarter of the Year Gone - Holy C@#p!
Hi ya It's crazy right... A quarter of the year is almost done. How did you go with your first quarter goals? Smoked them? I know I did (sleep is such an inconvenience when you are doing what you love)... I've been crazy getting stuff done. Here is what my first quarter looks like: Health - Achieve weight of 89kg of lean muscle - check Wealth - Increase personal wealth by $3k - check Business - Update website, revamp coworking space, complete manuscript of my first book - check Relationships ...Partner - Honeymoon with my wife in Dubai - check ...Family - Move house, start training at the gym with my son & help him start a dog walking business - check Travel - 5 days in Byron Bay and 9 days in Dubai - check Personal Development - Read 3 books - check How is your quarter stacking up? If it's not great. don't let another quarter slip past you... the following is a list of ways we want to help you kick start you're success in the next quarter

Monday 31st March - Review and goal setting: 9:00am Introductions 9:15am Pep talk + review Qtr 1 2014 (take the opportunity to reflect on all the wins you had in Qtr 1 (it's so easy for us to focus on all the challenges). You will see that there were numerous wins. Promise! 10:00am - 12 month 2014 goals 10:15am - 3 month 2nd Qtr goals 10:30am - Weekly actions 10:45am - Gee Up... Some motivational stuff... Inspiring things... stuff like that 11:00am - Go get'm tiger This is a free event held at theSPACE (187 Mulgrave Road)... So if you would like to participate, please email me at troy@thespacecairns.com
Next - Monday 31st 6pm - We shift focus to your inner game - Join me for a 6 week course where we teach you to control and focus your mind. Learn to let go of stress and anxiety and welcome more confidence - More info here >>> Next - Wednesday 2nd April - We shift focus again to health & fitness - Get into shape during Qtr 2 - More info here >>> And if that's not enough to get you off on the right track check out my awesome Rockstar Entrepreneur Coaching Programme - More info here >>> Or come and hang out in our Coworking Space. More info here >>> There should be absolutely no reason for you not to nail your goals




Pitch Night @ theSPACE Cairns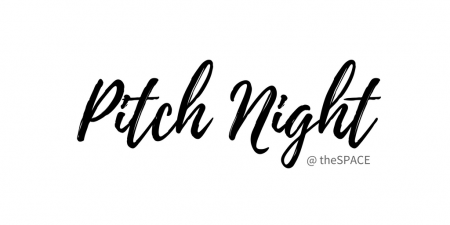 Fri, July 7th, 2017 - 17:00pm
~
Fri, July 7th, 2017 - 19:30pm
Don't go it alone. Bring your ideas to life in this interactive business building session.
Details
Money Matters HACK-A-DAY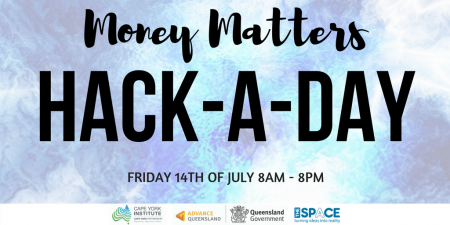 Fri, July 14th, 2017 - 08:00am
~
Fri, July 14th, 2017 - 20:00pm
Join us for one whole day where we merge two worlds – poverty and finance. This is your chance to work with others, share your wealth of experience and build a prototype product/service that will change people's lives. Be a part of the first ever "Money M
Details
Startup Muster Roadshow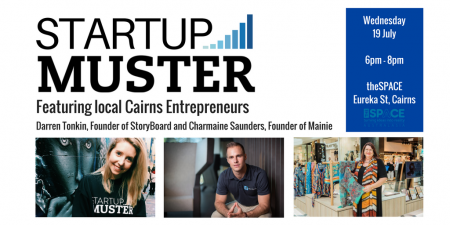 Wed, July 19th, 2017 - 18:00pm
Hear from local founders Darren Tonkin Founder of StoryBoard and Charmaine Saunders Founder of Mainie as they talk with Monica Wulff from Startup Muster about their experiences taking their ideas to reality.
Details