Ok.. so this is # 9 when we only suggested 8. But we thought it important to say... "We have a strict no bozo policy!" We are selective about the people we accept, whilst at the same time open to everyone who is willing to adopt our code of conduct/our culture. We understand that "A players" do not want to be surrounded by those who are not committed. Are you willing to give it all you have?


What is your role within theSPACE (all of which we support you with): To support our values To work as hard on your own development as you do on your business development - "Don't wish things were easier, wish you were better" - Jim Rohn Have clear goals for yourself and your business Collaborate with those around you Maintain a healthy / positive outlook - "always be working on your inner game" Know your financials always Know your KPI's always
Connecting the dot connectors!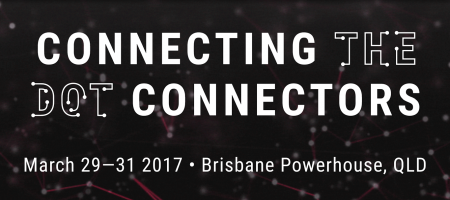 Wed, March 29th, 2017 - 00:00am
~
Wed, March 29th, 2017 - 11:59am
Myriad 2017 marks a powerful step towards building a collaborative global community for startups and professionals across Regional Queensland
Details
Connect Expo 2017

Wed, March 29th, 2017 - 00:00am
~
Thu, March 30th, 2017 - 00:00am
Australias fastest growing business technology event. Commited to showcasing your products, solutions and innovations and ensuring they are promoted to the right customers in the most powerful way.
Details
International Trade Workshop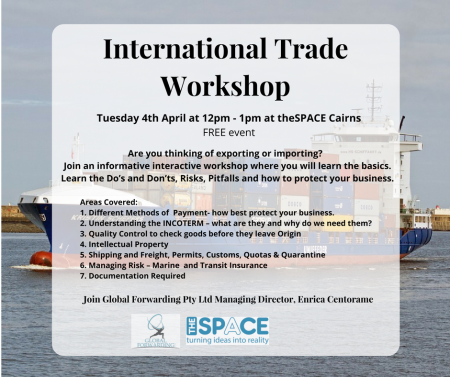 Tue, April 4th, 2017 - 12:00pm
~
Tue, April 4th, 2017 - 13:00pm
Details