# 6 - Understand your FINANCIALS
Learn to speak better business - UNDERSTAND your financials. The financials of your business is the scorecard of how you are doing.  It's a language and for most of us it doesn't come intuitively. Learn to understand common terminology so you can do business better. You'll come to enjoy and appreciate: P&L's Cashflow Forecasts Balance Sheets Margins Conversion Rates Strategy ROI Risk Vision, Mission & Values Team Development Minimum Viable Product (MVP) Bootstrapping Tenacity and so much more...
You can't stick your head in the sand over this stuff and in theSPACE you won't have to... Being surrounded by people who "speak this language" it will come to you without even trying.

What Online Branding means for your small business

Tue, July 24th, 2018 - 18:00pm
~
Tue, July 24th, 2018 - 20:00pm
Personal Branding is crucial for success because it lays the foundation of everything you do especially online, learn the strategies to take with your personal branding and online business branding that ultimately is the most important part of the brandin
Details
Startup Hackathon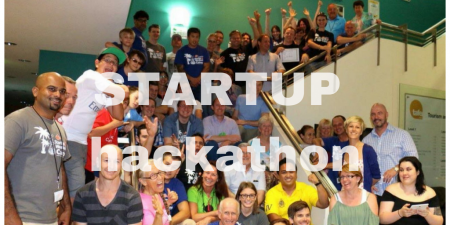 Fri, July 27th, 2018 - 08:00am
~
Fri, July 27th, 2018 - 18:00pm
Startup Hackathon, is a one day event focusing on entrepreneurial skills development
Details
TNQIAs Information Session

Tue, July 31st, 2018 - 17:00pm
~
Tue, July 31st, 2018 - 18:00pm
Come down to theSPACE for a 1 hour info and Q&A session on how to apply for the Tropical North Queensland Innovation Awards.
Details