# 3 - Collaborate with the Smartest, Craziest, Most Passionate People
Imagine collaborating and hanging out with some of the smartest, craziest, most passionate people in the world. Learning the freshest, most innovative ideas in the world of business, marketing and personal growth. Being encouraged to propose and explore even your most out-there ideas. Getting all the support and mentoring you need for you and your business to be your best. All in a fun and positive environment that respects you for who you are.

What Online Branding means for your small business

Tue, July 24th, 2018 - 18:00pm
~
Tue, July 24th, 2018 - 20:00pm
Personal Branding is crucial for success because it lays the foundation of everything you do especially online, learn the strategies to take with your personal branding and online business branding that ultimately is the most important part of the brandin
Details
Startup Hackathon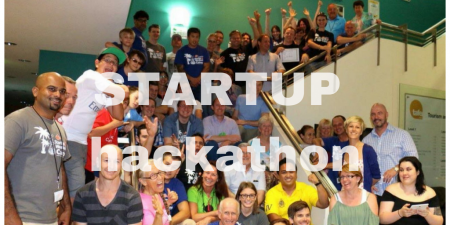 Fri, July 27th, 2018 - 08:00am
~
Fri, July 27th, 2018 - 18:00pm
Startup Hackathon, is a one day event focusing on entrepreneurial skills development
Details
Canva for Business 101

Tue, August 14th, 2018 - 18:00pm
~
Tue, August 14th, 2018 - 20:00pm
This workshop is designed for those needing and answer for their content creation and need a basic platform as a design template tool.
Details