# 3 - Collaborate with the Smartest, Craziest, Most Passionate People
Imagine collaborating and hanging out with some of the smartest, craziest, most passionate people in the world. Learning the freshest, most innovative ideas in the world of business, marketing and personal growth. Being encouraged to propose and explore even your most out-there ideas. Getting all the support and mentoring you need for you and your business to be your best. All in a fun and positive environment that respects you for who you are.

Connecting the dot connectors!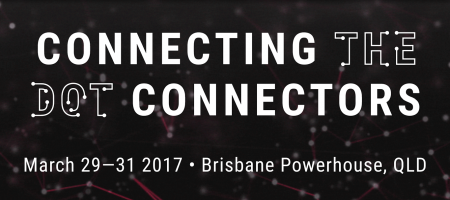 Wed, March 29th, 2017 - 00:00am
~
Wed, March 29th, 2017 - 11:59am
Myriad 2017 marks a powerful step towards building a collaborative global community for startups and professionals across Regional Queensland
Details
Connect Expo 2017

Wed, March 29th, 2017 - 00:00am
~
Thu, March 30th, 2017 - 00:00am
Australias fastest growing business technology event. Commited to showcasing your products, solutions and innovations and ensuring they are promoted to the right customers in the most powerful way.
Details
International Trade Workshop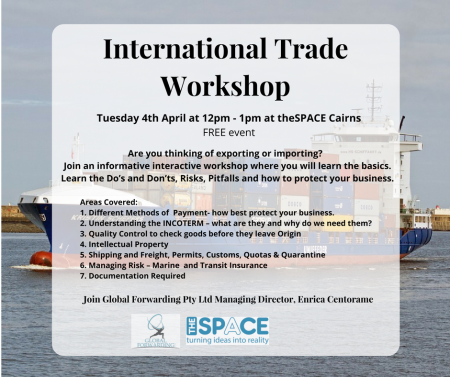 Tue, April 4th, 2017 - 12:00pm
~
Tue, April 4th, 2017 - 13:00pm
Details