Start-up & Innovation Coaching
Current Program - 2013 Rockstar Entrepreneur Program
4 x 10 Week Sprints, 4 x 3 Weeks Off 
It's hard to be 100% motivated for 52 weeks a year... So we run 4 x 10 week sprints.
10 week's of INTENSE focus on your business goals (and core activities – exercise, diet, meditation) with a 3 week break at the end of each sprint!
Repeat!... The program is perfect for start-ups or established businesses. Contact us for more information and to organise a complimentary 1:1 session with Troy (valued at $375)
Note:
You can join for just 1 sprint (or all 4), you can join pro-rata at any time... see the dates at the bottom of this page.
Each sprint begins with a planning and strategy day at the Sea Temple Palm Cove
. Imagine for a moment... You and other handpicked Rockstar's... Hanging at the Sea Temple... contemplating your life, your business, setting goals and developing strategies for the next 12 months... and then... creating a definitive "MUST achieve" action list for the upcoming sprint. If you are just starting out wanting to develop an idea, have an established business or some where in between
contact us
for more information and to organise a complimentary 1:1 session with Troy (valued at $375)
The Coach
The Rockstar Entrepreneur program includes weekly 1:1 coaching with Troy Haines
About Troy
A serial entrepreneur, Troy has founded numerous ventures including FNQ Apartments, iAMconnected.com, Wotusee.com and most recently a grass roots, start-up and innovation incubator "theSPACE Cairns". He understands what it takes to be successful in business and how hard that is... In his present role as a start-up and innovation coach at theSPACE, Troy works with innovators and entrepreneurs at all levels, to accelerate their success. Passionate about commercialising ideas, he loves spending time with forward-thinking game-changers. Naturally creative and innovative, Troy constantly pushes himself, is willing to take risks, and will take you to a whole new level. Troy has an Associate Diploma in Business – Hospitality, a Degree in Marketing and is presently undertaking a Masters of Applied Innovation and Entrepreneurship.
Troy working with Entrepreneurs
Contact us for more information and to organise a complimentary 1:1 session with Troy (valued at $375) Testimonials Troy Haines has an unusual talent. I, too, have a talent.  My talent is for recognising talent….. Here is what I saw in Troy after experiencing his work in The Space: Troy is the hybrid embodying the essence of the 21st century businessperson. His education and background rest on  rock solid commerciality.  But he looks like a space cadet. He can use incisive reason to further his work and that of his clients.  But he never forgets the place of intuition. He has the knowledge, the look and the technique that attracts the young.  But he, through the strength of his inclusive personality even  more than by  his words,  reassures every client, young or old. He knows the commercial realities.  But he gives his clients not only techniques and inspiration to deal with the hard facts  but also hope that they can succeed. Christine Doan - Malanda North | Atherton Tablelands Chamber of Commerce
Further verbal testimonials are available on request...
1:1 Business Coaching
Everyone deserves a coach.
You'll work 1:1 with Troy to take you and your business to the next level. refining exisitng business systems, integrating new technologies, new business models, refining organisational structures, establishing a clear vision, exploring your values, developing marketing strategies, assessing opportunities, developing innovation into your culture, refining your diet, reviewing or developing your training program, You'll learn meditation (to overcome stress, anxiety and to be more focused and in the flow), and so much more...
All this contributes to more time, a more effective team, greater profitability, increased well being and increased HAPPINESS.
The Wolf Pack
Whilst the weekly coaching sessions are done 1:1 you will development a bond with other high quality entrepreneurs from around the region. Napolean Hill (Think and Grow Rich) said that "you will only be as rich as the average income of your 5 closest friends". The Wolf Pack are all going for it, making mistakes, having wins and all the while pushing each other and their personal success to new levels. You'll step into that energy. Gallery images from previous sprints... Apply to join the program and receive a complimentary 1:1 session with Troy (valued at $375)
2013 - Timeline
Sprint 1 Saturday 02nd February (planning for the next 10 weeks)  Monday 04th February – Friday 19th Apr Sprint 2 Saturday 27th April (celebrate wins of previous 10 weeks and plan the next) Monday 29th April – Friday 5th July
Sprint 3
Sunday 04th August (celebrate wins of previous 10 weeks and plan the next)
Monday 05th August – Friday 11th Oc
t Sprint 4 Saturday 26th Oct (celebrate wins of previous 10 weeks and plan the next) Monday 28th October – Friday 20th December

Pitch Night @ theSPACE Cairns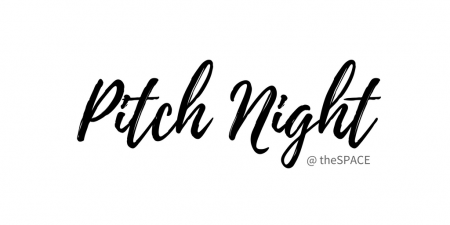 Fri, July 7th, 2017 - 17:00pm
~
Fri, July 7th, 2017 - 19:30pm
Don't go it alone. Bring your ideas to life in this interactive business building session.
Details
Money Matters HACK-A-DAY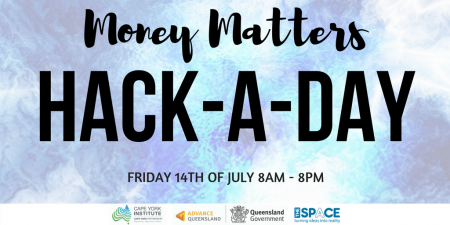 Fri, July 14th, 2017 - 08:00am
~
Fri, July 14th, 2017 - 20:00pm
Join us for one whole day where we merge two worlds – poverty and finance. This is your chance to work with others, share your wealth of experience and build a prototype product/service that will change people's lives. Be a part of the first ever "Money M
Details
Startup Muster Roadshow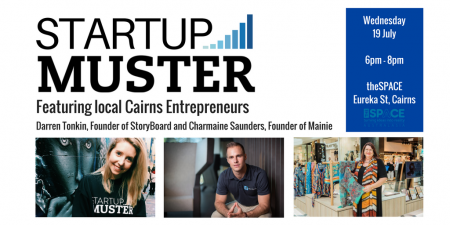 Wed, July 19th, 2017 - 18:00pm
Hear from local founders Darren Tonkin Founder of StoryBoard and Charmaine Saunders Founder of Mainie as they talk with Monica Wulff from Startup Muster about their experiences taking their ideas to reality.
Details