Just fine tuning my social media strategy... Testing the following Social Media Checklist.
Daily Social Media Checklist
Linked In Youtube Google + Instagram Pinterest Twitter Facebook Blog

To do:
Use hash tags Check notifications and respond Post relevant status update Accept new connections and send message to open dialogue Engage in conversation in relevant groups Share industry leaders work x 3-5 times daily Respond to all @ mentions Engage with at least 5 targeted prospects daily Search for posts mentioning my name Share content from people who shared my content
Will report back on my progress Troy
What Online Branding means for your small business

Tue, July 24th, 2018 - 18:00pm
~
Tue, July 24th, 2018 - 20:00pm
Personal Branding is crucial for success because it lays the foundation of everything you do especially online, learn the strategies to take with your personal branding and online business branding that ultimately is the most important part of the brandin
Details
Startup Hackathon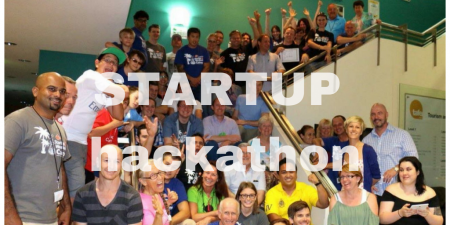 Fri, July 27th, 2018 - 08:00am
~
Fri, July 27th, 2018 - 18:00pm
Startup Hackathon, is a one day event focusing on entrepreneurial skills development
Details
TNQIAs Information Session

Tue, July 31st, 2018 - 17:00pm
~
Tue, July 31st, 2018 - 18:00pm
Come down to theSPACE for a 1 hour info and Q&A session on how to apply for the Tropical North Queensland Innovation Awards.
Details