We all need to be innovating
The latest in Industry Disruptions - Uber vs Taxi
Uber ride sharing is taking on the taxi industry
Did you catch the segment on The Project last night where they shared the roll out of the latest in innovative digital ideas to disrupt an industry. Uber is an App that is replacing Taxi's by enabling anyone who fits the following criteria, to register as a driver: - 24 + years old - Licence Type: Car - Car Type: Post 2005 - Insurance: Comprehensive - Criminal Record: None You can check out the segment here on the following video
It goes to show, no matter what industry we're in we need to be constantly renewing ourselves.
What measures are you taking to ensure that you keep ahead of current trends? If you would like to have a chat about your business or business ideas, please complete the form below.

What Online Branding means for your small business

Tue, July 24th, 2018 - 18:00pm
~
Tue, July 24th, 2018 - 20:00pm
Personal Branding is crucial for success because it lays the foundation of everything you do especially online, learn the strategies to take with your personal branding and online business branding that ultimately is the most important part of the brandin
Details
Startup Hackathon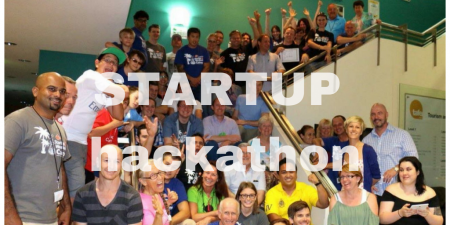 Fri, July 27th, 2018 - 08:00am
~
Fri, July 27th, 2018 - 18:00pm
Startup Hackathon, is a one day event focusing on entrepreneurial skills development
Details
TNQIAs Information Session

Tue, July 31st, 2018 - 17:00pm
~
Tue, July 31st, 2018 - 18:00pm
Come down to theSPACE for a 1 hour info and Q&A session on how to apply for the Tropical North Queensland Innovation Awards.
Details