Starting a new business with cofounders? Then you need to know about Vesting Share Options
Getting your structure right from the beginning can save you time, money and frustration down the track. Working with iLab we've recently applied a vesting schedule to our startup "focuss.me"  Here is a short (a little shabby) video which helps to explain why you should look at a vesting schedule

With that in mind we've set up our company with it's 3 cofounders as follows: Equal shares - we all value each other contributions, so have agreed on a 3 way equal share arrangement. Our company has 300 shares, each of us with 100 shares each with a 4 year vesting period, vesting annually with a 1 year cliff. Included in this there is a buy back provision where the company is able to buy back the shares from the cofounder should they leave at a low share price.

So what does that mean:
We all receive our 100 shares straight up, however their is a 1 year cliff, which means that if any of us leave the company within the first year, we relinquish all our share holdings. 4 year vesting period means, vesting annually means that each year a founder is with the company 25% of our shares (or in our case 25 shares) become realised. If a founder chooses to leave the company then they again relinquish any shares that haven't vested. A buy back provision simply means that if a founder chooses to leave the company after 2 years, then the company has the provision to buy the shares back off the founder before they can be sold to anyone else. I hope this helps. Don't let anything be a barrier to getting in the game.




What Online Branding means for your small business

Tue, July 24th, 2018 - 18:00pm
~
Tue, July 24th, 2018 - 20:00pm
Personal Branding is crucial for success because it lays the foundation of everything you do especially online, learn the strategies to take with your personal branding and online business branding that ultimately is the most important part of the brandin
Details
Startup Hackathon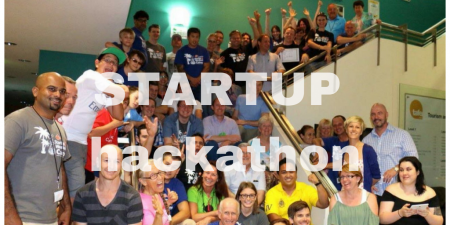 Fri, July 27th, 2018 - 08:00am
~
Fri, July 27th, 2018 - 18:00pm
Startup Hackathon, is a one day event focusing on entrepreneurial skills development
Details
Canva for Business 101

Tue, August 14th, 2018 - 18:00pm
~
Tue, August 14th, 2018 - 20:00pm
This workshop is designed for those needing and answer for their content creation and need a basic platform as a design template tool.
Details