iLab Summer Intake Open - Develop your idea in FNQ, $20k in funding, mentoring & access to investors.
iLab summer intake is open for their 3 Month Accelerator Program (applications close 19th October). $20k in funding, intense coaching, mentor network and access to investors. If you have an idea for a digital startup, join us tomorrow night 5-6pm at theSPACE for a Q & A with the director of iLab. Free event. Beer and snacks provided. More information >>>







Connecting the dot connectors!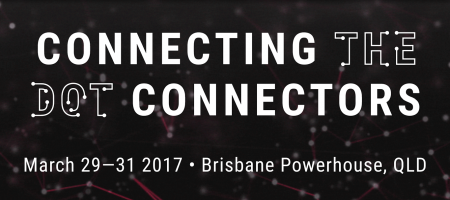 Wed, March 29th, 2017 - 00:00am
~
Wed, March 29th, 2017 - 11:59am
Myriad 2017 marks a powerful step towards building a collaborative global community for startups and professionals across Regional Queensland
Details
Connect Expo 2017

Wed, March 29th, 2017 - 00:00am
~
Thu, March 30th, 2017 - 00:00am
Australias fastest growing business technology event. Commited to showcasing your products, solutions and innovations and ensuring they are promoted to the right customers in the most powerful way.
Details
International Trade Workshop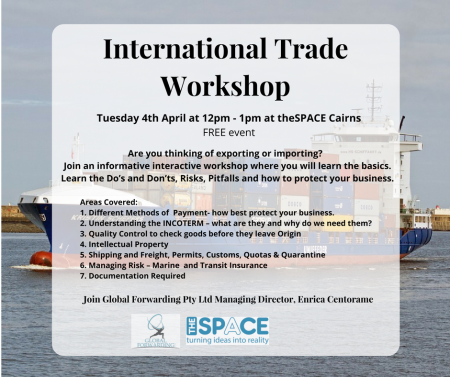 Tue, April 4th, 2017 - 12:00pm
~
Tue, April 4th, 2017 - 13:00pm
Details