Happy Global Entrepreneurs Week!
Happy Global Entrepreneurs Week everybody!
http://www.gew.co/blog/sun-rises-gew-2014  Don't miss Startup Weekend Cairns - November 21-23 at theSPACE Cairns -   http://www.up.co/communities/australia/cairns/startup-weekend/4724 Here is what else is happening in the region http://www.tnq20.com.au/files/media/original/16d/c94/5d1/GEW%20Event%20program.pdf  Go build something!
Power Hour: Wellness for you and your business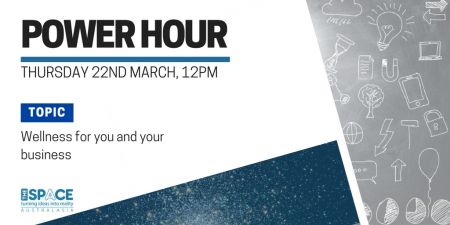 Thu, March 22nd, 2018 - 12:00pm
~
Thu, March 22nd, 2018 - 13:00pm
JOIN OUR NEW MONTHLY POWER HOUR, WHERE WE GET LOCAL MEMBERS TO PRESENT ON A RELEVANT TOPIC.
Details
Power Hour: Marketing
Wed, April 18th, 2018 - 12:00pm
~
Wed, April 18th, 2018 - 13:00pm
Details
Myriad 2018 (Brisbane)

Wed, May 16th, 2018 - 08:00am
~
Fri, May 18th, 2018 - 18:00pm
Featuring founders, investors, thought leaders and senior executives from some of the most influential brands on the planet, Myriad 2018 is where Australia meets the future.
Details