Inventors Guide to Launching Ideas – 8 Steps to commercialising your ideas
Helping Inventors to commercialise ideas and launch new products
Are you someone who has lots ideas for new products tucked away somewhere? Maybe you've an ideas book? Special draw? Filing cabinet? Thinking ONE DAY I'm going to do something with that idea. Or it might be that you have seen an opportunity that you want to jump on, but you're not 100% confident about the steps to take to seize the opportunity? Or maybe you've taken a leap of faith and developed your product but need help getting it to market?
If it's a yes anywhere in there, then you are in the right place
It's tragic the number of inventors that we talk to that have spent bucket loads of money trying to get products to market only to see that they've spent their money in all the wrong places and are left holding an expensive product  without any customers (or very few).
Don't despair, you're not alone.
As an entrepreneurs and a start-up / innovation coaches, each day we work with inventors who have idea's or fully developed products that we've helped to commercialise. For the most part, first time inventors often lack the skills necessary to turn their idea into a viable business opportunity and are constantly halted by inevitable blocks.  As the founders of theSPACE (an entrepreneurial hub), we're always learning and researching what it takes more effectively support inventors in the development and commercialisation process.
We encourage you to
contact us
to organise a no obligation initial consultation to discuss your invention. Current clients:










What Online Branding means for your small business

Tue, July 24th, 2018 - 18:00pm
~
Tue, July 24th, 2018 - 20:00pm
Personal Branding is crucial for success because it lays the foundation of everything you do especially online, learn the strategies to take with your personal branding and online business branding that ultimately is the most important part of the brandin
Details
Startup Hackathon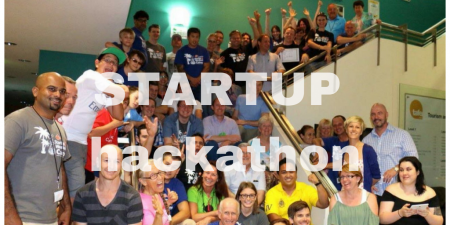 Fri, July 27th, 2018 - 08:00am
~
Fri, July 27th, 2018 - 18:00pm
Startup Hackathon, is a one day event focusing on entrepreneurial skills development
Details
Canva for Business 101

Tue, August 14th, 2018 - 18:00pm
~
Tue, August 14th, 2018 - 20:00pm
This workshop is designed for those needing and answer for their content creation and need a basic platform as a design template tool.
Details