Complimentary Day Pass Cairns Coworking Space
Is coworking right for you? Do you need somewhere close to the city to host meetings? Are you looking for desk space, but can't afford an office? Would you like access to FASSSSTTT internet (That's right NBN = fast internet)? Are you currently working alone and would like to be surrounded by other dynamic individuals?
Download your complimentary Coworking Space Day Pass
As part of a 2 month special (April / May) we've slashed the prices on our coworking desk rates and would love to offer you the attached complimentary day pass to come and check it out. Simply download it and give us a call to book a time.
Discounted rates are as follows:
- Casual visits - $25 a day (Normally $40)
- 1 Day a Week - $99 a month (Normally $145)
- Up to 3 Days a Week - $199 a month (Normally $220)
- Permanently - $299 a month (Normally $395)
Don't know what a coworking space is? Here is what Wiki says - http://en.wikipedia.org/wiki/Coworking. Essentially we say, it's a shared office space filled with budding entrepreneurs, freelancers, service providers, government employees, anyone really who wants to connect, typically working on their own projects/roles whilst at the same time inspiring each other, sharing, connecting, sharing leads for business. It's awesome. We'd love for you to come and check it out... Please accept the attached complimentary day pass to come and hang out. Meet some of our really cool members who use our coworking space
Xanthe Rivett – Get Online Australia Damian Zammit – Cairns Innovation Hub / theSPACE Troy Haines – Cairns Innovation Hub /  theSPACE Komal Bandi – Pi Data Consulting Andrea Jackson – Aus Industry Matthew Templeton & Cameron Shaw – Picphony Steven Hambleton – Konveen Helen Travers – Hitnet Julie Simon-Abbott – Calculating Women Carol Hautot – Dynamic Conversations Marty Simon – Byte Monkee
More detailed information and rates are here, including a video of yours truly explaining why we created the coworking space - http://thespacecairns.com/coworking-space/ Here's what one of our members said about working out of theSPACE
"TheSPACE is a friendly, welcoming environment.  After three years of working from home, being able to spend a few days a week in an environment with other dynamic and inspiring people has been refreshing!  It has helped me broaden my networks, and has generated new opportunities for me.  TheSPACE is designed for flexibility. I can work in the open area, or use small or larger meeting rooms when working with clients. Other users of TheSPACE are considerate of others, generous in terms of sharing ideas and information, and supportive of each other.  The people, the design of the facilities and plenty of natural light make TheSPACE a place I enjoy working from." Andrea Jackson – Aus Industry
Stop working alone, come and be inspired by the awesomeness of what is happening at theSPACE. Any questions or to book your free day,
contact us
on explore@thespacecairns.com
B2B EXPO 2017

Fri, April 28th, 2017 - 00:00am
~
Thu, June 29th, 2017 - 11:59am
Australias Biggest Small Business Expo. 2 huge events, in Sydney and Melbourne!
Details
Visiting Entrepreneur – Ingrid Rodriguez CEO of Eiknoic shares their Story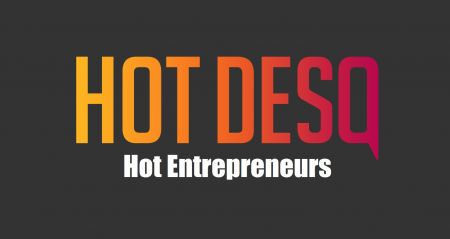 Wed, May 3rd, 2017 - 17:30pm
~
Wed, May 3rd, 2017 - 19:30pm
EIKONIC is a start-up social enterprise based in Australia and the United Kingdom, that is pioneering frontier science in the field of regenerative health using novel nanotechnology.
Details
How artificial intelligence can influence SMBs cash flow and where are we heading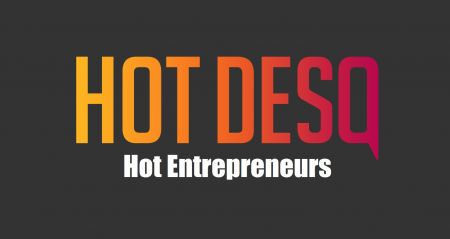 Thu, May 4th, 2017 - 12:00pm
~
Thu, May 4th, 2017 - 13:30pm
Details