Legal & IP Specialist Mentor
Donna Patane - MacDonnells Law
Donna Patane is a member of the MacDonnells Law state-wide Commercial team practising in commercial law. Donna's practice involves advising theSPACE members on a wide range of matters including business transactions, business structuring, corporate advisory, intellectual property (including patents, trademarks, registered designs, copyrighting) and franchising.
Intellectual Property Information Technology Franchising Commercial Law Corporate Law All theSPACE members have the option of a complimentary initial consultation with Donna. To book your appointment please
contact us
via our
contact us
page theSPACE proudly supported by:


Connecting the dot connectors!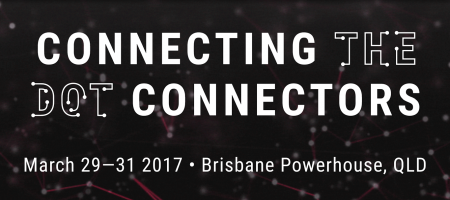 Wed, March 29th, 2017 - 00:00am
~
Wed, March 29th, 2017 - 11:59am
Myriad 2017 marks a powerful step towards building a collaborative global community for startups and professionals across Regional Queensland
Details
Connect Expo 2017

Wed, March 29th, 2017 - 00:00am
~
Thu, March 30th, 2017 - 00:00am
Australias fastest growing business technology event. Commited to showcasing your products, solutions and innovations and ensuring they are promoted to the right customers in the most powerful way.
Details
International Trade Workshop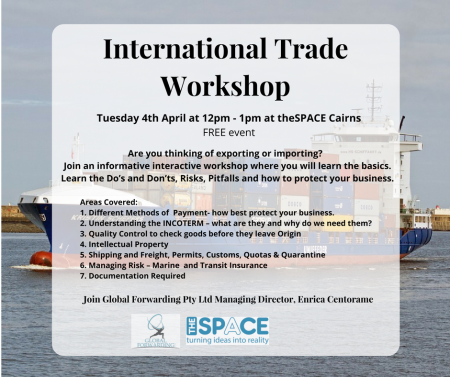 Tue, April 4th, 2017 - 12:00pm
~
Tue, April 4th, 2017 - 13:00pm
Details