Strategic Accounting Mentor
Julie Simon-Abbott "Calculating Women"
Julie Simon-Abbott is the Executive Director of Calculating Women Bookkeeping Services and the Edge Hill Group. Her experience is in accounting, marketing and business advisory services. Julie has lived, worked and travelled extensively on an international basis as a consultant and executive. Julie moved back to Australia with her family after a long absence and has embraced the fabulous lifestyle that the Far North has to offer. Julie Simon-Abbott is a member of the Institute of Public Accountants and the Australian Psychological Society. She holds a number of business and psychology degrees including an MBA. Her passion is to bring financial savvy and streamlined organisational processes to small and medium sized business to allow businesses and their owners to realise their full potential.
Julie's specialities include: Accounting systems Systems Analysis & workflow design Cashflow forecasting Budgeting Strategic accounting
All theSPACE members have the option of a complimentary initial consultation with Julie. To book your appointment please
contact us
via our
contact us
page theSPACE proudly supported by:


What Online Branding means for your small business

Tue, July 24th, 2018 - 18:00pm
~
Tue, July 24th, 2018 - 20:00pm
Personal Branding is crucial for success because it lays the foundation of everything you do especially online, learn the strategies to take with your personal branding and online business branding that ultimately is the most important part of the brandin
Details
Startup Hackathon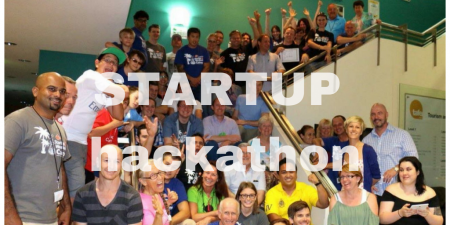 Fri, July 27th, 2018 - 08:00am
~
Fri, July 27th, 2018 - 18:00pm
Startup Hackathon, is a one day event focusing on entrepreneurial skills development
Details
Canva for Business 101

Tue, August 14th, 2018 - 18:00pm
~
Tue, August 14th, 2018 - 20:00pm
This workshop is designed for those needing and answer for their content creation and need a basic platform as a design template tool.
Details