Entity Establishment & Taxation Mentor
Nathan Finney - Crowe Horwath
Nathan is a Principal of the Cairns office's business services and taxation division. He has over ten years experience advising clients ranging from high net worth individuals to SMEs and listed public companies across the construction, utilities, financial services, retail, not for profit, tourism and hospitality industries. Nathan has also spent time in a commercial environment holding senior management positions in both large private and listed public companies. Nathan focuses on providing quality advice and service his clients can rely on.
Qualifications
Bachelor of Management Newcastle University Member of the Institute of Chartered Accountants in Australia
Nathan Specialises in:
Taxation of Partnerships, trusts and companies Business performance monitoring and analysis Tax planning and consulting Financial modelling and analysis Business acquisitions and disposals
All theSPACE members have the option of a complimentary initial consultation with Nathan. To book your appointment please
contact us
via our
contact us
page
theSPACE proudly supported by:


Power Hour: Wellness for you and your business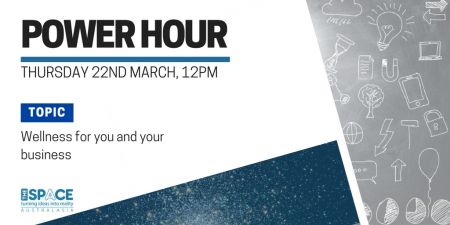 Thu, March 22nd, 2018 - 12:00pm
~
Thu, March 22nd, 2018 - 13:00pm
JOIN OUR NEW MONTHLY POWER HOUR, WHERE WE GET LOCAL MEMBERS TO PRESENT ON A RELEVANT TOPIC.
Details
Power Hour: Marketing
Wed, April 18th, 2018 - 12:00pm
~
Wed, April 18th, 2018 - 13:00pm
Details
Myriad 2018 (Brisbane)

Wed, May 16th, 2018 - 08:00am
~
Fri, May 18th, 2018 - 18:00pm
Featuring founders, investors, thought leaders and senior executives from some of the most influential brands on the planet, Myriad 2018 is where Australia meets the future.
Details