Startup's in Parliament - Advance Queensland Strategy
The announcement of the Queensland Government's Advance Queensland strategy (Advance Queensland was announced last week. A $180 million investment in innovation, skills, education, business development and startups to diversify the Queensland economy and deliver knowledge-based jobs now and into the future) confirm's that our state government sees the state's startup sector as vital to productivity and competition, and has expressed a desire to be more collaborative with industry leaders. Troy Haines of theSPACE had to opportunity to address the QLD parliament in Brisbane in early June where Leeanne Enoch, Minister for Science and Innovation (pictured), was part of Startups in Parliament 2015, a gathering of  startup and government leaders at Queensland's Parliamentary Annexe last Wednesday. She told the group the state's productivity and competitiveness were "under immense pressure as our traditional industries contract," and startups were part of the solution. "We need to make sure that our young people – the knowledge workers of the future – aspire to be at the forefront of the transformative changes being led by our startup entrepreneurs".
The recently launched Emerging Entrepreneurs Program (another first for Cairns) was met with great excitement. The program is currently running as a pilot with 9 amazing students from 5 schools (+ 1 home school student) across the region. Our 10 week program will teach students how to create a job doing something they love, as opposed to looking for one. We are thrilled to be sharing with such an amazing group of game changers.
Get in the game
The Team @ theSPACE theSPACE - Turning Ideas Into Reality
Pitch Night @ theSPACE Cairns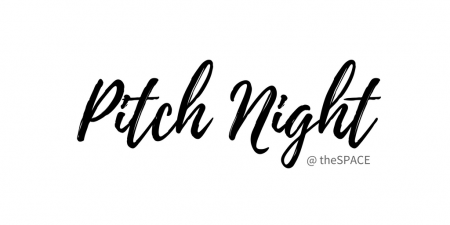 Fri, July 7th, 2017 - 17:00pm
~
Fri, July 7th, 2017 - 19:30pm
Don't go it alone. Bring your ideas to life in this interactive business building session.
Details
Money Matters HACK-A-DAY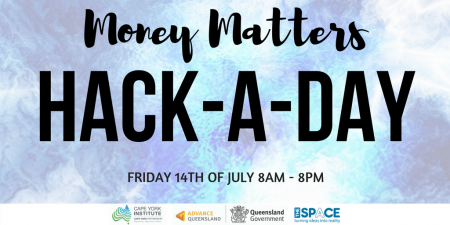 Fri, July 14th, 2017 - 08:00am
~
Fri, July 14th, 2017 - 20:00pm
Join us for one whole day where we merge two worlds – poverty and finance. This is your chance to work with others, share your wealth of experience and build a prototype product/service that will change people's lives. Be a part of the first ever "Money M
Details
Startup Muster Roadshow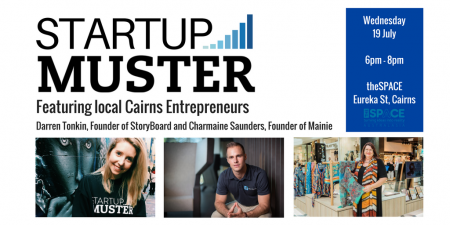 Wed, July 19th, 2017 - 18:00pm
Hear from local founders Darren Tonkin Founder of StoryBoard and Charmaine Saunders Founder of Mainie as they talk with Monica Wulff from Startup Muster about their experiences taking their ideas to reality.
Details