Silicon Beach Cairns - Exploring emerging tech opportunities
August launch a huge success
Silicon Beach Cairns chapter launch last night was a resounding success... the informal networking group were fueled on beer, pizza and the conversation of other like minded enthusiasts in the start-up technology arena. The room was filled with technologists, coders, entrepreneurs, service providers and ideas people, all coming together to help develop the digital start-up eco system of Cairns. muru-D used the event to recruit applicants into their 3 month accelerator program. 3 brave attendees rose to the 60 sec pitch challenge for an opportunity to be fast tracked into the Rivercity Labs muru-D accelerator program theSPACE and iLab accelerator launched their 8 week preaccelerator program - Startup Basecamp. The Basecamp program is designed to help participants validate their ideas, ahead of iLab's 3 month accelerator program - Germinate. Basecamp kicks on on the 5th September. Register here - http://www.eventbrite.com/e/startup-base-camp-tickets-17998939312 Self Organising System's shared their progress on their T-House project. A chill place for coders/hackers to meet other hackers. Cairns most recent maker space. "Check out the party pics from attendees below"
A special shout out to our event sponsors:
The next Silicon Beach event is scheduled in 3 months
The Team @ theSPACE theSPACE - Turning Ideas Into Reality
Pitch Night @ theSPACE Cairns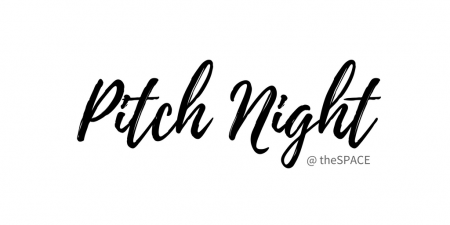 Fri, July 7th, 2017 - 17:00pm
~
Fri, July 7th, 2017 - 19:30pm
Don't go it alone. Bring your ideas to life in this interactive business building session.
Details
Money Matters HACK-A-DAY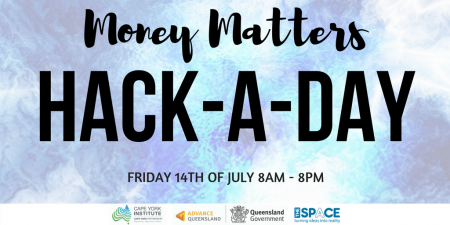 Fri, July 14th, 2017 - 08:00am
~
Fri, July 14th, 2017 - 20:00pm
Join us for one whole day where we merge two worlds – poverty and finance. This is your chance to work with others, share your wealth of experience and build a prototype product/service that will change people's lives. Be a part of the first ever "Money M
Details
Startup Muster Roadshow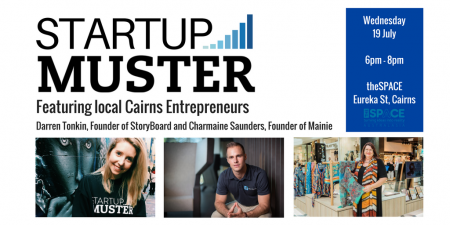 Wed, July 19th, 2017 - 18:00pm
Hear from local founders Darren Tonkin Founder of StoryBoard and Charmaine Saunders Founder of Mainie as they talk with Monica Wulff from Startup Muster about their experiences taking their ideas to reality.
Details