Why a mastermind group can save you YEARS on the road to success!
Why a mastermind group can save you YEARS on the road to success!
So how many great business ideas have you heard over the years? How many times have you been out with a group and enjoyed an animated discussion about "the next big thing?" At the time the hairs are standing up on the back of your neck, because you KNOW this is a winner! Months and years go by, until you can no longer remember that conversation, as you've had so many others since. How many ideas do you have sitting on the shelf? Saturday afternoon comes around, but that time you set aside for your "sure thing" gets bumped to the next week, and then the one after. So what's the simple answer? Easy, join a mastermind group.
What are the immediate benefits?
You're not alone. Those who have walked the entrepreneurial pathway understand that it can be a VERY lonely existence. To manage that, we occasionally spend thousands of dollars on a weekend "tune up" and come home amazed at how inspired we feel. Mastermind groups synergies have been documented for 75 years now, thanks to Mr Napoleon Hill, who seemed to know a thing or two about growing rich! Draw upon others experience. Business owners essentially face the same common challenge; how do you best manage infinite demands with limited resources? NOTHING can replace the value of connecting with other entrepreneurs who are constantly overcoming the same problems as you. Mastermind groups allow you to leverage resources and learn from others experiences. Expand your mind. You don't know what you don't know. There were never truer words spoken. Entrepreneurs who take the greatest leaps forward thrive when challenged by their peers. Getting amongst a group of motivated peers can push you to new intellectual heights and FAST! Get inspired to succeed NOW. What's the BEST success story that you've ever heard? Did it make you rethink your own capabilities with renewed enthusiasm? Finding inspiration amongst your peers is the golden ticket. It's priceless.
ONCE a year theSPACE Cairns runs a turbo-charged program with a select group of regional entrepreneurs, who are all committed to building global, scalable businesses. We call it Startup Basecamp and it kicks off this Saturday 5th September.
Check it out here http://thespacecairns.com/event/startup-basecamp/?instance_id=33292
Where will your idea be this time next year?

Pitch Night @ theSPACE Cairns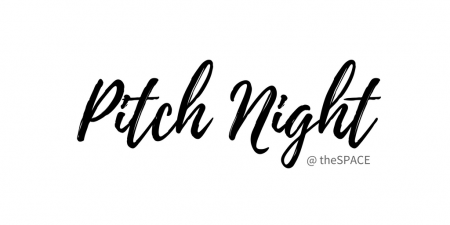 Fri, July 7th, 2017 - 17:00pm
~
Fri, July 7th, 2017 - 19:30pm
Don't go it alone. Bring your ideas to life in this interactive business building session.
Details
Money Matters HACK-A-DAY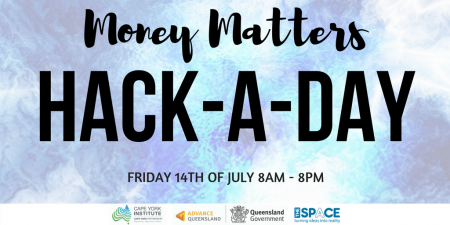 Fri, July 14th, 2017 - 08:00am
~
Fri, July 14th, 2017 - 20:00pm
Join us for one whole day where we merge two worlds – poverty and finance. This is your chance to work with others, share your wealth of experience and build a prototype product/service that will change people's lives. Be a part of the first ever "Money M
Details
Startup Muster Roadshow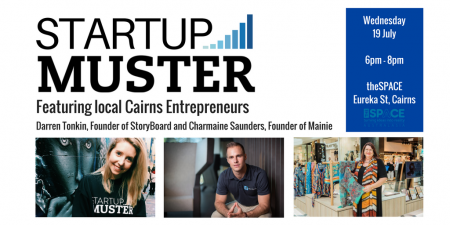 Wed, July 19th, 2017 - 18:00pm
Hear from local founders Darren Tonkin Founder of StoryBoard and Charmaine Saunders Founder of Mainie as they talk with Monica Wulff from Startup Muster about their experiences taking their ideas to reality.
Details