Australian Prime Minister Malcolm Turnbull called into theSPACE Cairns to meet our family
Mr Turnbull (accompanied by Warren Entsch and Jonathan Pavetto) also matched the QLD Governments' $10 million dollar pledge to support a $50M Cairns Innovation Centre, to be built at James Cook University Cairns.
Youth unemployment a MASSIVE issue
At a time where regional youth unemployment has been quoted at 24% (Cairns Post online June 22nd) Mr Turnbull was introduced to www.emergingentrepeneurs.com.au.
This online school-based program is teaching students to create a business, which is so critical in areas where jobs are simply not available.
For more information on theSPACE Cairns partnership with James Cook University, please visit www.emergingentrepeneurs.com.au.
For information on proposed federal innovation initiatives, please visit http://www.innovation.gov.au/
And remember...entrepreneurs will save the planet!

Anyone interested in being part of theSPACE please check out our coworking space and membership options
Power Hour: Wellness for you and your business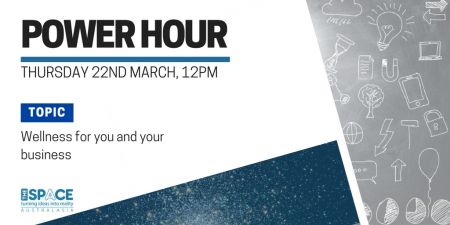 Thu, March 22nd, 2018 - 12:00pm
~
Thu, March 22nd, 2018 - 13:00pm
JOIN OUR NEW MONTHLY POWER HOUR, WHERE WE GET LOCAL MEMBERS TO PRESENT ON A RELEVANT TOPIC.
Details
Power Hour: Marketing
Wed, April 18th, 2018 - 12:00pm
~
Wed, April 18th, 2018 - 13:00pm
Details
Myriad 2018 (Brisbane)

Wed, May 16th, 2018 - 08:00am
~
Fri, May 18th, 2018 - 18:00pm
Featuring founders, investors, thought leaders and senior executives from some of the most influential brands on the planet, Myriad 2018 is where Australia meets the future.
Details