Australian Prime Minister Malcolm Turnbull called into theSPACE Cairns to meet our family
Mr Turnbull (accompanied by Warren Entsch and Jonathan Pavetto) also matched the QLD Governments' $10 million dollar pledge to support a $50M Cairns Innovation Centre, to be built at James Cook University Cairns.
Youth unemployment a MASSIVE issue
At a time where regional youth unemployment has been quoted at 24% (Cairns Post online June 22nd) Mr Turnbull was introduced to www.emergingentrepeneurs.com.au.
This online school-based program is teaching students to create a business, which is so critical in areas where jobs are simply not available.
For more information on theSPACE Cairns partnership with James Cook University, please visit www.emergingentrepeneurs.com.au.
For information on proposed federal innovation initiatives, please visit http://www.innovation.gov.au/
And remember...entrepreneurs will save the planet!

Anyone interested in being part of theSPACE please check out our coworking space and membership options
What Online Branding means for your small business

Tue, July 24th, 2018 - 18:00pm
~
Tue, July 24th, 2018 - 20:00pm
Personal Branding is crucial for success because it lays the foundation of everything you do especially online, learn the strategies to take with your personal branding and online business branding that ultimately is the most important part of the brandin
Details
Startup Hackathon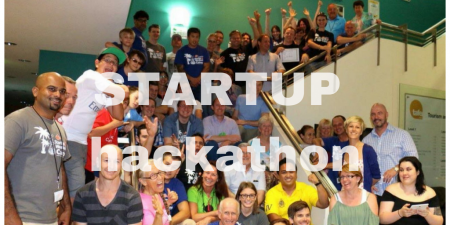 Fri, July 27th, 2018 - 08:00am
~
Fri, July 27th, 2018 - 18:00pm
Startup Hackathon, is a one day event focusing on entrepreneurial skills development
Details
Canva for Business 101

Tue, August 14th, 2018 - 18:00pm
~
Tue, August 14th, 2018 - 20:00pm
This workshop is designed for those needing and answer for their content creation and need a basic platform as a design template tool.
Details