Australian Prime Minister Malcolm Turnbull called into theSPACE Cairns to meet our family
Mr Turnbull (accompanied by Warren Entsch and Jonathan Pavetto) also matched the QLD Governments' $10 million dollar pledge to support a $50M Cairns Innovation Centre, to be built at James Cook University Cairns.
Youth unemployment a MASSIVE issue
At a time where regional youth unemployment has been quoted at 24% (Cairns Post online June 22nd) Mr Turnbull was introduced to www.emergingentrepeneurs.com.au.
This online school-based program is teaching students to create a business, which is so critical in areas where jobs are simply not available.
For more information on theSPACE Cairns partnership with James Cook University, please visit www.emergingentrepeneurs.com.au.
For information on proposed federal innovation initiatives, please visit http://www.innovation.gov.au/
And remember...entrepreneurs will save the planet!

Anyone interested in being part of theSPACE please check out our coworking space and membership options
Connecting the dot connectors!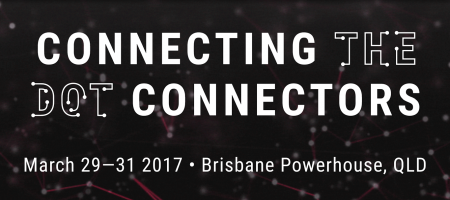 Wed, March 29th, 2017 - 00:00am
~
Wed, March 29th, 2017 - 11:59am
Myriad 2017 marks a powerful step towards building a collaborative global community for startups and professionals across Regional Queensland
Details
Connect Expo 2017

Wed, March 29th, 2017 - 00:00am
~
Thu, March 30th, 2017 - 00:00am
Australias fastest growing business technology event. Commited to showcasing your products, solutions and innovations and ensuring they are promoted to the right customers in the most powerful way.
Details
International Trade Workshop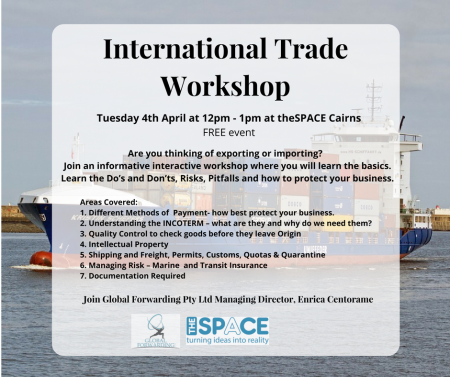 Tue, April 4th, 2017 - 12:00pm
~
Tue, April 4th, 2017 - 13:00pm
Details