Cairns leading the way in Regional Startup & Innovation Ecosystem Development
Cairns is leading the way in Regional Startup & Innovation Ecosystem development, with thSPACE featuring in a recent edition of Technology Innovation Management Review (TIM Review).
TIM Review is an international publication which provides insights about the issues and emerging trends relevant to launching and growing technology businesses. The TIM Review focuses on the theories, strategies, and tools that help small and large technology companies succeed.
This month's editorial theme is Innovation and Entrepreneurship in Australia. The inspiration for this special issue arose during the ISPIM Innovation Summit (summit.ispim.org/brisbane2015/), which was hosted by QUT in Brisbane from December 6–9, 2015 under the overarching theme of "Changing the Innovation Landscape".
ISPIM (International Society for Professional Innovation Management) host international conferences where they invite researchers, industrialists, consultants, and public bodies who share an interest in innovation management. As it happened the event coincided with the launch of the Australian Government's (2015) National Innovation and Science Agenda on December 7th.
Editor Chris McPhee consulted with national leaders in the Australian innovation (theSPACE among them) to contribute to the special June issue of TIM Review – Innovation & Entrepreneurship in Australia. Down your copy here - TIMReview_June2016 and check out pg 24.




Pitch Night @ theSPACE Cairns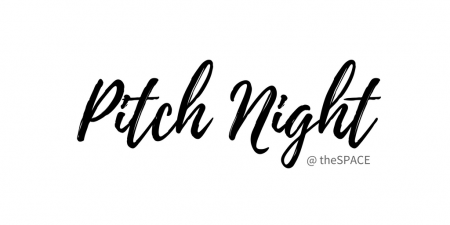 Fri, July 7th, 2017 - 17:00pm
~
Fri, July 7th, 2017 - 19:30pm
Don't go it alone. Bring your ideas to life in this interactive business building session.
Details
Money Matters HACK-A-DAY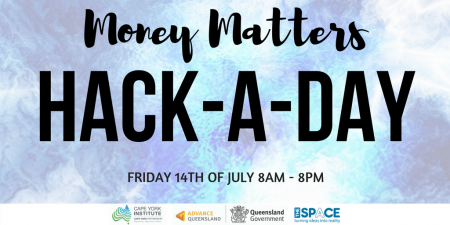 Fri, July 14th, 2017 - 08:00am
~
Fri, July 14th, 2017 - 20:00pm
Join us for one whole day where we merge two worlds – poverty and finance. This is your chance to work with others, share your wealth of experience and build a prototype product/service that will change people's lives. Be a part of the first ever "Money M
Details
Startup Muster Roadshow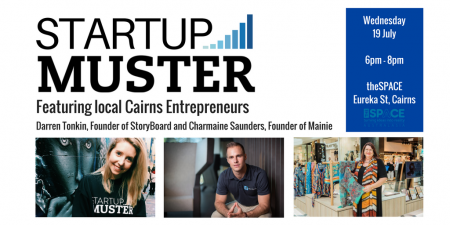 Wed, July 19th, 2017 - 18:00pm
Hear from local founders Darren Tonkin Founder of StoryBoard and Charmaine Saunders Founder of Mainie as they talk with Monica Wulff from Startup Muster about their experiences taking their ideas to reality.
Details