Startup & Innovation Weekend
There's lot's of talk about innovation AND lot's of confusion about what to actually do. That confusion will be demystified over one weekend where business owners (and some of their team) are partnered up with IT professionals, programmers, designers, business development specialists, under the guidance of innovation specialists.
Teams will work on addressing key challenges, developing ideas and opportunities put forward by business owners. For business owners this is an excellent opportunity to spend one weekend immersed in addressing core issues or key opportunities related to your business/industry, with an innovation team, whilst learning a process for effective innovation.
For programmers, designers, business development professionals and everyone else… this is an opportunity to be part of an innovation team, showcase your talents to leading business owners / leaders in the community and meet other like minded people.
Your weekend includes:
Pre-event briefing to ensure that businesses have their idea/ problem clearly defined (business owners only) Pitch night Friday night. Key challenges / ideas proposed by the business owners will be anonymously pitched to recruit participants (programmers, designers, etc) to be part of their innovation team to develop that idea over the weekend
Short, entertaining, educational sessions on launching ideas, innovation, the Internet of Things, Law/IP protection, accounting and more, will be provided Mentors will be available throughout the weekend to support teams
All meals, tea & coffee Drinks Friday and Sunday evening
A whole weekend of intense innovation for business growth and team development
Round up of ideas and progress at the end of the weekend with guidance for businesses on next steps
Investment ie: How much $? Business Owner ..................$99 (Invitation only - to nominate to be a business please email info@thespacecairns.com) Participant .................................$79 Student Price ..........................$49
For more information please visit our website - http://innovationweekend.com.au/ or register here - https://www.eventbrite.com/e/innovation-weekend-tickets-27589651390
Any questions please ask via return email or call (07) 4015 2517 Hope to see you there! The Team @ theSPACE

Pitch Night @ theSPACE Cairns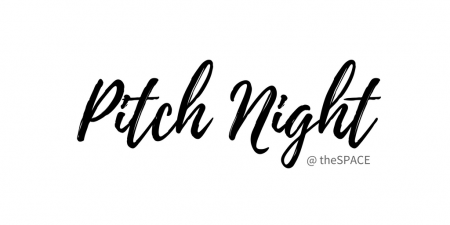 Fri, July 7th, 2017 - 17:00pm
~
Fri, July 7th, 2017 - 19:30pm
Don't go it alone. Bring your ideas to life in this interactive business building session.
Details
Money Matters HACK-A-DAY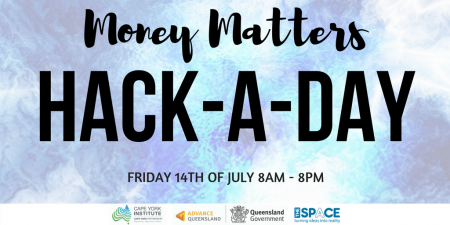 Fri, July 14th, 2017 - 08:00am
~
Fri, July 14th, 2017 - 20:00pm
Join us for one whole day where we merge two worlds – poverty and finance. This is your chance to work with others, share your wealth of experience and build a prototype product/service that will change people's lives. Be a part of the first ever "Money M
Details
Startup Muster Roadshow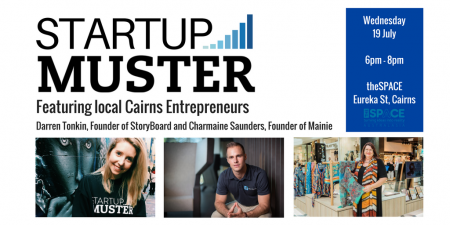 Wed, July 19th, 2017 - 18:00pm
Hear from local founders Darren Tonkin Founder of StoryBoard and Charmaine Saunders Founder of Mainie as they talk with Monica Wulff from Startup Muster about their experiences taking their ideas to reality.
Details