Full Stack JavaScript Developer wanted!
theSPACE Australasia, a startup & innovation hub based in Cairns, Queensland is seeking to employ a Full Stack JavaScript Developer to join our growing team (a virtual position will be considered for the right applicant, but in house is preferred). This is an opportunity for a highly-skilled, Full Stack JavaScript Developer who is passionate about UX, Agile, Cloud Computing, Open Source, Serverless computing - employing software best practices and standards-compliant techniques.
You will be responsible for full stack development and support of customized cutting edge software solutions for a range of internal projects. The culture within the team recognises and supports individuality yet encourages collaboration.
Required Skills & Experience:
Full stack Java Script developer

Node
Express
Meteor
Preferred frontend framework ie: React and/or Angular

Database experience MongoDB and ideally relational databases
Bootstrap
Google Docs / collaborative software
Experience with CRM's
Basic networking / PC skills / Wireless Hotspots
Software security
Experience
Minimum 3 years experience in working within a team. This is a position in which you will be encouraged and expected to learn new technologies as required.
If you have these skills and attitude, send your CV through to explore@thespacecairns.com
Looking for a seachange Tropical North Queensland
Tropical North Queensland fits in more untouched beauty, ancient culture and adventure within its borders than some entire countries manage to do, with the World Heritage-listed double-act of the Great Barrier Reef and Wet Tropics Rainforest its most prized assets.
About theSPACE - http://www.hotdesq.com.au/hosts/the-space
Pitch Night @ theSPACE Cairns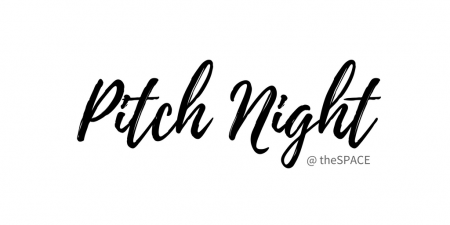 Fri, July 7th, 2017 - 17:00pm
~
Fri, July 7th, 2017 - 19:30pm
Don't go it alone. Bring your ideas to life in this interactive business building session.
Details
Money Matters HACK-A-DAY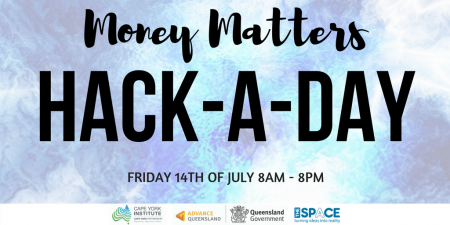 Fri, July 14th, 2017 - 08:00am
~
Fri, July 14th, 2017 - 20:00pm
Join us for one whole day where we merge two worlds – poverty and finance. This is your chance to work with others, share your wealth of experience and build a prototype product/service that will change people's lives. Be a part of the first ever "Money M
Details
Startup Muster Roadshow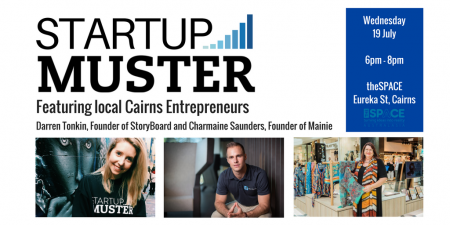 Wed, July 19th, 2017 - 18:00pm
Hear from local founders Darren Tonkin Founder of StoryBoard and Charmaine Saunders Founder of Mainie as they talk with Monica Wulff from Startup Muster about their experiences taking their ideas to reality.
Details