Cairns Tourism to benefit from Advance Queensland funding
Minister for Innovation, Science and the Digital Economy and Minister for Small Business
The Honourable Leeanne Enoch
Cairns tourism to benefit from Advance Queensland funding
Cairns tourism is set for an innovation injection thanks to the Palaszczuk Government's Advance Queensland initiative.
Innovation Minister Leeanne Enoch said the Government had attracted one of Australia's largest corporate business accelerators to work with local tourism businesses to tap into global markets.
Speaking from Cairns today, Ms Enoch said Melbourne-based Slingshot would set up base in theSPACE in Cairns, working with local tourism startups.
"Bringing Slingshot to Cairns is part of the Palaszczuk Government's $9 million Advance Queensland Industry Accelerators Program, designed to supercharge key industry sectors in Queensland," Minister Enoch said.
"The accelerator program provides our startup entrepreneurs and business innovators with first-class mentoring assistance while connecting them with investors and potential business partners.
Slingshot will establish a Brisbane-based accelerator but will partner with theSPACE in Cairns for a regional cohort – focused on tourism, hospitality and entertainment.
Ms Enoch said Cairns was developing a robust startup community, coupled with an already innovative tourism industry.
"Advance Queensland will support the growth of jobs in both areas."
Member for Barron River Craig Crawford welcomed the tourism business accelerator to Cairns.
"This is a great opportunity for local tourism operators to work with Slingshot and theSpace team to receive mentoring and advice to accelerate the development of products, services and business models," he said.
"This will help local businesses with innovative ways to grow their businesses and ultimately create jobs for Cairns locals," he said.
theSPACE Australasia CEO Troy Haines said the accelerator program was designed to accelerate the development of early stage startups with a view to having them investment-ready once they completed the three-month program.
"The tourism industry in Cairns has been booming in recent years and this accelerator program is a fantastic initiative to help develop the next generation of tourism startups in the region," Mr Haines said.
Slingshot is one of Australia's largest corporate accelerators. Its program teams startups and scale-ups – the more mature businesses which have run for up to three years – to harness entrepreneurship and innovation and help them develop an idea into a successful business.
Slingshot CEO Karen Lawson said good business leaders know their continued success required reinvention.
"Increasingly, models for that reinvention are being shaped outside their organisations by innovative startups who are tapping into new technologies and business models," Ms Lawson said.
"Our corporate accelerator programs are aimed at helping those organisations harness this external innovation. Building a successful business is incredibly difficult and it is all too easy for startups to run out of funds, resources and money.
"It's not good enough to have a good idea or be first to market. You must scale and scale fast. The speed of disruption is accelerating and the barriers of entry for small startups are reducing, so we work with the talent available to help propel these businesses to the next level."
Media contact: 0437 859 987

Pitch Night @ theSPACE Cairns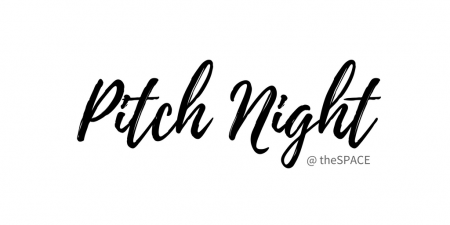 Fri, July 7th, 2017 - 17:00pm
~
Fri, July 7th, 2017 - 19:30pm
Don't go it alone. Bring your ideas to life in this interactive business building session.
Details
Money Matters HACK-A-DAY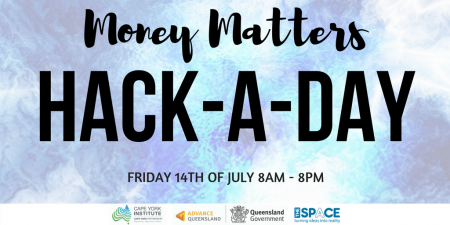 Fri, July 14th, 2017 - 08:00am
~
Fri, July 14th, 2017 - 20:00pm
Join us for one whole day where we merge two worlds – poverty and finance. This is your chance to work with others, share your wealth of experience and build a prototype product/service that will change people's lives. Be a part of the first ever "Money M
Details
Startup Muster Roadshow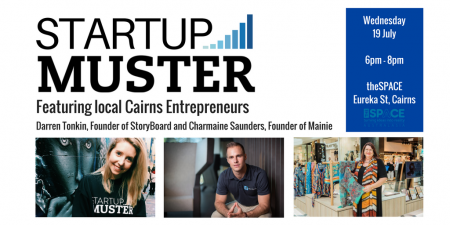 Wed, July 19th, 2017 - 18:00pm
Hear from local founders Darren Tonkin Founder of StoryBoard and Charmaine Saunders Founder of Mainie as they talk with Monica Wulff from Startup Muster about their experiences taking their ideas to reality.
Details