Thu, June 29th, 2017 - 17:30 - Thu, June 29th, 2017 - 19:00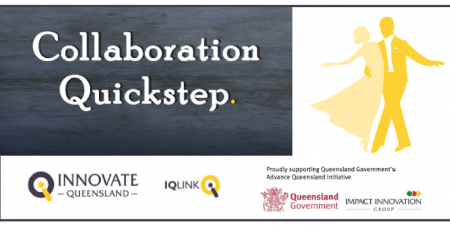 Collaboration begins with finding the right partners – but how?
Don't be a wallflower … learn the Collaboration Quickstep with Innovate Queensland's experienced instructors. In less than 60 minutes your dance card will be filled with contacts for other enterprise owners who can help you overcome your particular business challenges.
It doesn't matter if you have two left feet, you're shy, or you've run out of business cards – in the Collaboration Quickstep, the Innovate Queensland…
Read More