Tue, May 22nd, 2018 - 14:00 - Tue, May 22nd, 2018 - 15:30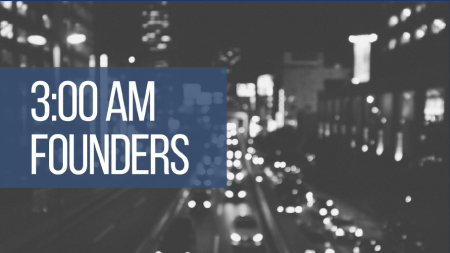 Entrepreneurship can be a lonely, isolating, and tough journey. The roller-coaster ride that is startup entrepreneurship can minifest as those internal voices in your head, telling you to give up, that you are a failure, an imposter, a fraud. Those voices are often loudest at 3am.
Join us for an open, candid, and jovial chat about those those voices of self-doubt in our heads, and the ups and downs of the roller-coaster. Whether you suffer from those 3am voices or not, come along and join in the conversation. The event is open to everyone to attend.
This event is part of…
Read More