Thu, April 5th, 2018 - 08:30 - Thu, April 5th, 2018 - 17:00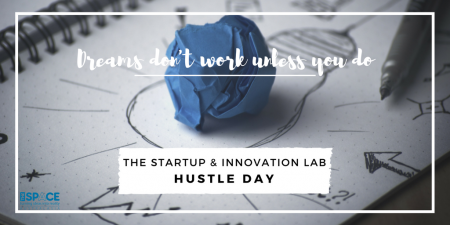 Do you have an idea? A project? An established business? or extra support?
Introducing The Startup & Innovation Lab and Hustle Day at thespace.
What's more, deriving an income by doing what you love is an entirely different way of living. Imagine waking up each day and doing what you were born to do. Entrepreneurship is for everyone… At theSPACE we teach you the skills to help enable this.
A key component is teaching you how to Turn Your Ideas into a commercial Reality. To do this each month we offer our members training as part of our startup & innovation…
Read More