Sat, May 27th, 2017 - 00:00 - Tue, June 27th, 2017 - 00:00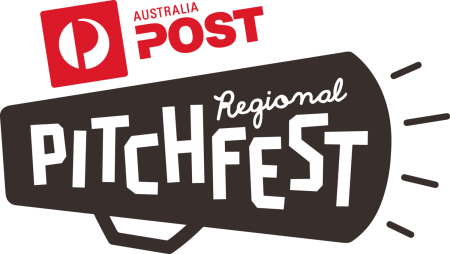 Australia Post Regional Pitchfest
Australia Post Regional Pitchfest is your opportunity to pitch your business or idea to a live audience and expert panel for the chance to win a share of $100,000 in prizes. We are looking for regional Australia's innovators and entrepreneurs and are excited to be not only providing them a platform to launch from, but also a spotlight on the great opportunities in regional areas across the country.
Applications opened today and close 28 April 2017.
The process for applications is:
Start preparing your answers to the following questions:
Brief overview of your pitch (50 words max)
Description of your product/service idea (250 words max)
What is the problem and how do you plan to solve it with your idea/product? (150 words max)
Who is your target market and how do you engage them? (150 words max)
What is unique about your idea/business? (150 words max)
How do you intend to scale (grow) your idea/business? (150 words max)
Create a 1 minute pitch video (.mp4, .wmv, .avi, .mov or .mpg, 20MB max)
Prepare a bio about yourself (.pdf, .doc, .docx or .txt - 200 words max)
Ensure you have a high resolution picture of yourself (.jpg or .jpeg, 4MB max)
Read the terms and conditions of entry
Once you've done all of the above, you're ready to complete the application form.
The Queensland final will be held in Toowoomba on 27 June 2017. Finalists will have their travel costs covered to attend.
And the National final will be held in Wagga Wagga on 18 August 2017.