Startup Education Hackathon
Fri, July 27th, 2018 - 08:00 - Fri, July 27th, 2018 - 18:00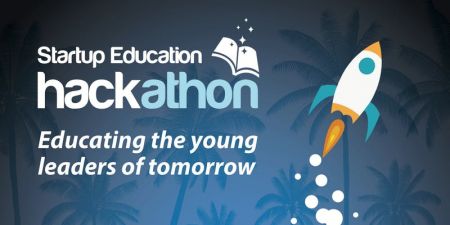 Startup Education Hackathon, is a one day event focusing on entrepreneurial skills development of teachers / lecturers / trainers equipping and empowering them with the tools and knowledge to educate our young leaders of tomorrow.
Date: Friday 27th of July 8am - 6pm
Theme: Building entrepreneurship in schools through empowering teachers
Location: Level 2, Queenslander Restaurant, S Block, Gatton Street, TAFE North Queensland
__________________________________________________
During the event, you will be immersed in the startup and innovation culture, complementing your existing academic knowledge with the practical application of entrepreneurship. This event will provide teachers with life changing opportunities to further enable and empower your students to future proof careers of tomorrow.
Startup Weekend Hackathon aims include:
Equip, empower and motivate regional teachers with entrepreneurial skills to impart to students as they work towards future proofing their career

Development of soft skills to share with students and improve students' employability skills, including but not limited to:

pitching

problem solving

agile planning

ideas screening

market validation

minimum viable product development

Provide connection into the start-up ecosystem for their students, our budding entrepreneurs of tomorrow

Provide a regional forum where mentors, industry specialists, educators and local entrepreneurs can collaborate and network

Provide access and opportunity to assisting students to develop and commercialise innovative products and services

Provide access and opportunity to teachers and students for further experience-based learning through incubators and innovation hubs such as theSPACE Australasia

Build team cohesion and entrepreneurial community across multiple schools
As a Teacher we want you involved, skills development during this event will include:
enhanced soft skills

working with technology educators and innovators and their equipment

consulting with entrepreneurial mentors from across the region

collaborating with startups, entrepreneurs and industry employers

participate in tactile learning opportunities

Imparting facilitation techniques for tactile learning of entrepreneurialism to students
For more information please contact theSPACE 0740152517 or email info@thespacecairns.com