A must see for all Entrepreneurs
Thanks for visiting ;) Have you ever doubted that you were smart enough to have "wild, out of control, success"?
Stop it!
and watch this short video by Leonard Brody at the World Entrepreneurship Day 2010...
Not smart enough?
that's BS
, doesn't mater... Keep moving forward, keep positive! in the words of Steve Jobs "Stay hungry, stay foolish"
Come hang out at theSPACE, we've got some cool things coming up, like "The Lean Start Up", "Zen Meditation for Entrepreneurs (let go of fear & anxiety forever)", TGIF each Friday fortnight and much more... go down here to check it out >>>
 None of us is as smart as all of us.
Please leave your comments below
troy haines explorer/ entrepreneur
Interesting in joining?
Please
contact us
more info here >>>

Power Hour: Wellness for you and your business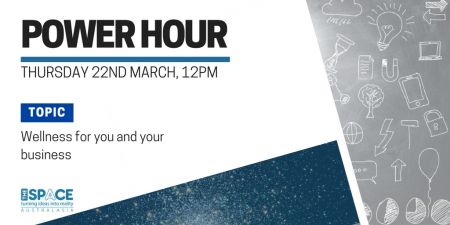 Thu, March 22nd, 2018 - 12:00pm
~
Thu, March 22nd, 2018 - 13:00pm
JOIN OUR NEW MONTHLY POWER HOUR, WHERE WE GET LOCAL MEMBERS TO PRESENT ON A RELEVANT TOPIC.
Details
Power Hour: Marketing
Wed, April 18th, 2018 - 12:00pm
~
Wed, April 18th, 2018 - 13:00pm
Details
Myriad 2018 (Brisbane)

Wed, May 16th, 2018 - 08:00am
~
Fri, May 18th, 2018 - 18:00pm
Featuring founders, investors, thought leaders and senior executives from some of the most influential brands on the planet, Myriad 2018 is where Australia meets the future.
Details