iLab Germinate 3 Month Accelerator Program
theSPACE Cairns inc Travel Expenses, Mentoring + a $20k Grant
Huge congratulations to the 2 teams from theSPACE who have made it to the Bootcamp stage of the Autumn intake
On very short notice 2 teams from theSPACE have both received paid trips (travel & accommodation) to iLab's 3 day bootcamp 2nd - 5th May in Brisbane. The bootcamp is a prelude to the 3 month accelerator program commencing later in May. Whilst at the bootcamp, both teams will pitch for their chance to participate remotely in a 3 month accelerator program (which is a new initiative from iLab) The teams are:
Do you have a great tech idea that you need help getting off the ground?
theSPACE are seeking an expression of interest for digital-based startups interested in participating in the ilab Germinate program. The program offers successful teams the opportunity to participate in an initial 3 day bootcamp and 12 week intense startup accelerator program where they receive regular mentoring and workshops, progress with other passionate teams in the program and receive up to $20k in funding for development, legals/accounting and marketing, to assist in taking their idea to a validated business model with early product.  Note that ilab receives 10% equity as part of this support. Successful teams are invited to attend ilab's bootcamp weekend in Brisbane where there will be a range of workshops, and teams will rebuild their business idea for final judge pitching. Travel and accommodation are subsidised for regional participants. From the bootcamp, a final selection of teams is invited to participate in the 3 month Germinate program.  While the majority of teams will be expected to participate from ilab's Brisbane facility, iLab are working on a structure for successful regional participants that will mix in Brisbane, home based activity and video-linked based participation.  Again travel subsidies are anticipated. (Details of this are not yet finalised) Applications for the May program have closed, however the Germinate program will run again in 6 months time. To submit an expression of interest or to discuss an idea that you have please
contact us
, by completing the form below.


Pitch Night @ theSPACE Cairns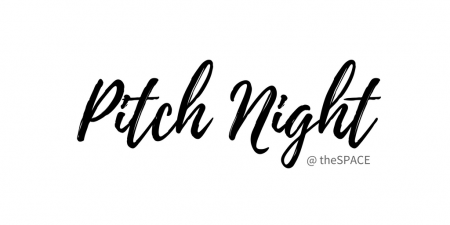 Fri, July 7th, 2017 - 17:00pm
~
Fri, July 7th, 2017 - 19:30pm
Don't go it alone. Bring your ideas to life in this interactive business building session.
Details
Money Matters HACK-A-DAY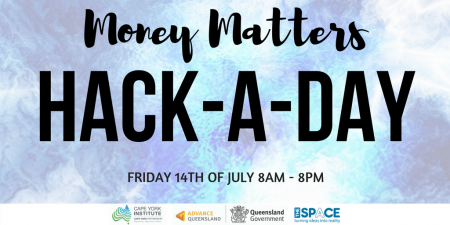 Fri, July 14th, 2017 - 08:00am
~
Fri, July 14th, 2017 - 20:00pm
Join us for one whole day where we merge two worlds – poverty and finance. This is your chance to work with others, share your wealth of experience and build a prototype product/service that will change people's lives. Be a part of the first ever "Money M
Details
Startup Muster Roadshow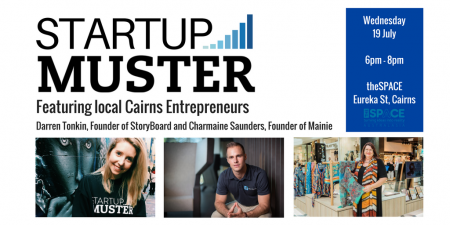 Wed, July 19th, 2017 - 18:00pm
Hear from local founders Darren Tonkin Founder of StoryBoard and Charmaine Saunders Founder of Mainie as they talk with Monica Wulff from Startup Muster about their experiences taking their ideas to reality.
Details