SMALL BIZ BIG FUTURE - 13 speakers, 39 business tips, 1 day... Priceless.
A quick shout out...
SMALL BIZ BIG FUTURE - FEBRUARY 26, 2016
This is a full day event for small business owners where 13 local business owners, speakers, authors and authorities are going to be sharing their three top tips for doing business in 2016 and beyond.
We have a great line up of speakers, all of whom have really become successful in their own way.
We are expecting about 150 people to come to this event and it will be a truly memorable day.
Any profits are going to a local charity, and most importantly, it's going to be a day full of learning, networking and practical advice.
This event is also going to be at the Hilton in Cairns.
NOTE - If you use the booking code of FOS2016 when making your booking the price will drop from $199 to $149. Awesome value right?
We've seen some of the speeches and the event is set to be incredible. I encourage you to get your ticket before it sells out - www.smallbizbigfuture.com.au
Get in the game
Troy Haines & Damian Zammit
theSPACE Cairns
What Online Branding means for your small business

Tue, July 24th, 2018 - 18:00pm
~
Tue, July 24th, 2018 - 20:00pm
Personal Branding is crucial for success because it lays the foundation of everything you do especially online, learn the strategies to take with your personal branding and online business branding that ultimately is the most important part of the brandin
Details
Startup Hackathon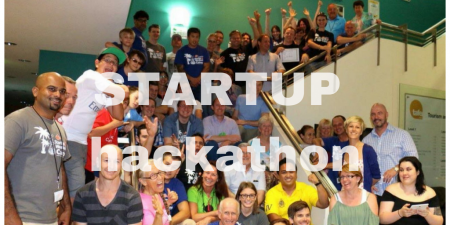 Fri, July 27th, 2018 - 08:00am
~
Fri, July 27th, 2018 - 18:00pm
Startup Hackathon, is a one day event focusing on entrepreneurial skills development
Details
TNQIAs Information Session

Tue, July 31st, 2018 - 17:00pm
~
Tue, July 31st, 2018 - 18:00pm
Come down to theSPACE for a 1 hour info and Q&A session on how to apply for the Tropical North Queensland Innovation Awards.
Details