Thu, March 22nd, 2018 - 12:00 - Thu, March 22nd, 2018 - 13:00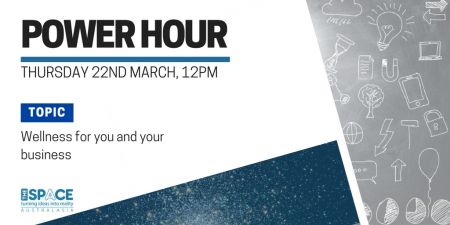 JOIN OUR NEW MONTHLY POWER HOUR, WHERE WE GET LOCAL MEMBERS TO PRESENT ON A RELEVANT TOPIC.
This month the topic is Wellness for you and your business.
If you are feeling stressed, anxious, nervous about your business this is a session for you. If you constantly feel overwhelmed or feel so much pressure on yourself than this session is for you.
In this Power Hour our guest speakers will help you discover better ways to deal with this pressure in healthier way that will make you and your business thrive.
Read More