Sourdough Business Lunch - Speaker Series
Fri, July 26th, 2019 - 12:00 - Fri, July 26th, 2019 - 14:30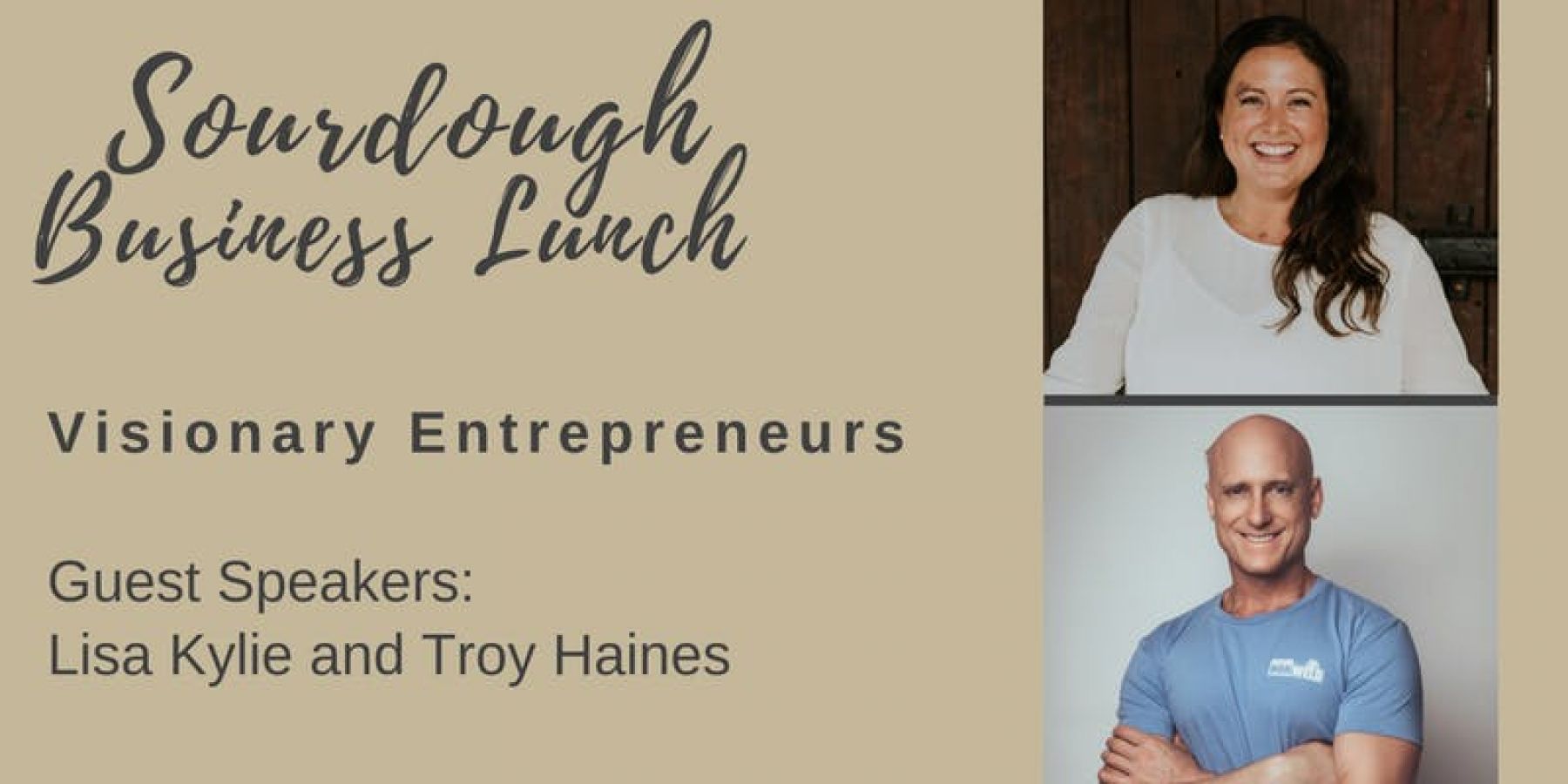 From startups to existing businesses wanting to expand, Sourdough Business Pathways is there to support business growth. Through their extensive mentoring expertise, accelerator programs, education workshops, events and resources, they empower businesses to grow and flourish, support innovative entrepreneurs to create new businesses and generate jobs within their region.
Continuing with their speaker series of lunches showcasing inspiring and successful people within the Sourdough Community, join the next July lunch, in the Belongil Room at Elements of Byron, with 2 exciting guest speakers including our very own Troy Haines!
Lisa Kylie - A successful entrepreneur for more than a decade, Lisa mixes practical business strategy with uncommon insights, and delivers this in an engaging and charismatic story. She has built and sold 2 successful multi-million-dollar brands, winning prestigious Telstra Business Awards, and is now a self-confessed nerd about automation and systemization.
Troy Haines - Troy has recently returned from an outgoing external secondment to the Transformative Technology Lab (TTL)based in San Francisco to receive specialist Transformative Technology (TT) startup mentoring from key personnel. Transformative Technologies are technology that can facilitate mental health, emotional well-being and enhanced human thriving. It is based on the premise that we can take the tech that has taxed our thinking and relationships and use it instead to transform our hearts and minds. Our goal is to collectively, through every transformative tech product and service, to support 2BN people flourish mentally and emotionally.
Enjoy a fabulous Elements two course lunch plus tea and coffee. Cash bar available.
Please note: You may be photographed or filmed for marketing purposes while attending this event. Please advise the organiser if you have questions, concerns, or do not wish this to happen. As an attendee you will be added to the SBP mailing list for event correspondence, follow up and upcoming event information. The option to unsubscribe is available at any time.