Toastmaster Entrepreneurs
Tue, January 22nd, 2019 - 12:30 - Tue, January 22nd, 2019 - 13:30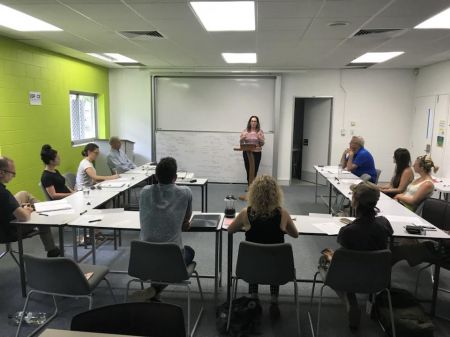 The Aim
Provide a forum where a diverse range of existing and SME/start-up business people where communication and leadership skills are developed and new ideas are energised on a weekly basis. The aim is to be; a innovation knowledge base, encourage innovation in existing businesses, strong new start-up/SME businesses, and be a conduit for local innovators and technology providers to interact with the business community.
The proposed format;
Introductions
A 10-15 second introduction (being succinct) each of;
An idea, or
Building on a previous idea, or
An "Ask" (what do you need, services, tech help, mentoring, marketing help etc.), or
A "Give" (How can you help, as above)
A short joke (laughter produces endorphins which is a neuro-connector which accelerates memory)

Impromptu Speaking practice
A 2 minute elevator pitch, or
Impromptu speaking practice

Main Pitch
A 5 minute pitch with questions from the floor, or
Practice public speaking
Networking
Leave time to network after the event once you have had a chance to hear all the inspiring presenters.
Toastmaster structure
TheToastmasters format provides structure and a huge resource of communication training material.

Toastmasters costs $5 per meeting (to cover general costs) but is free for your first time.
For more information contact theSPACE 0740 152 517