Startup and Innovation Weekend just got BIGGER!
Startup and Innovation Weekend is proud to announce that Dr Ken Chapman and QLD Treasurer Curtis Pitt are opening the event this Friday 13th November at TAFE Cairns.
If you're committed to exploring new opportunities for Far North Qld, by turning ideas into new business OR bringing new customers into your current business, the this event is for YOU!
It's your last chance to book for Startup & Innovation Weekend - https://www.eventbrite.com/e/startup-innovation-weekend-cairns-13th-november-2015-tickets-18322497082 do it now!!!
If you have questions, please ask via return email or call if you prefer 4015 2517.
CONDITION: The rule is... to form a team you need at least 3 people working on your concept ie: you can create a team and spend the weekend working on it only if you can recruit 2 other people to be part of it. Note if you register with two other people... easy, you're a ready made team. If you can't recruit people on Friday night to join your team, then you'll have to jump on someone else's team. Which is still epic because, you will learn a massive amount of really cool stuff about commercialising ideas.
Yeeooowwww!!
Troy Haines & Damian Zammit
theSPACE Cairns theSPACE
Cairns founders Troy Haines & Damian Zammit were awarded QLD Government Innovation Champion Award in 2014 for the work that we've been doing in building the Ecosystem Winners of 2014 QLD State Government Innovation Champion Award Entered into the DSITIA Innovation Champion Wall of Fame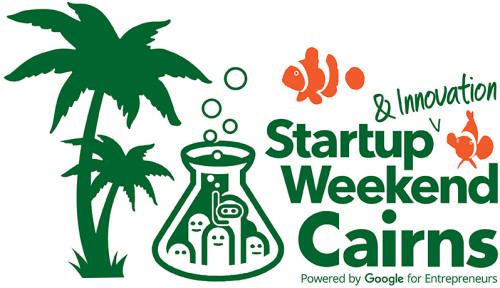 New Events coming soon to this space...