Entrepreneurship is for everyone
We believe entrepreneurship is for everyone, because as the world continues to change (at an accelerated pace) so do the opportunities for employment. We believe that there is no security in having a JOB. To the contrary having entrepreneurial skills that allow you to operate with agility, pivot as required, find opportunity amongst the change and derive an income from such opportunities will be critical. On an ongoing basis.
What's more, deriving an income by doing what you love is an entirely different way of living. Imagine waking up each day and doing what you were born to do.
Entrepreneurship is for everyone… At theSPACE we teach you the skills to help enable this.
A key component is teaching you how to Turn Your Ideas into a commercial Reality. To do this each month we offer our members training as part of our startup & innovation lab. We'll train you in a 6 step process to Turn your Ideas into Reality
1. Creating an agile plan (+ Idea Screening)
2. Establishing a core assumption
3. Creating an MVP
4. Testing your core assumption
5. Pivoting or Persevering
6. Getting to the proof of concept / product market fit
Each month the Startup Lab breaks down into 2 sessions.
Session 1. 9am - 10:30am - Compulsory for new participants, optional revision for those who have attended previously. Note: repetition creates habit.
In this first session, you'll learn the essential theory which when applied will save you thousands of dollars in lost money, countless hours of misapplied time and the loss of the associated energy all this requires to execute. We'll teach you what to do to ensure you're taking right action.
Session 2. 10:45 - 12:00 noon
This second session is about holding you accountable to doing the work and helping to facilitate you through points where you're stuck. Each month you'll come back and update us on the progress you've made with your idea. You'll share the data you've gathered as part of executing on your idea.
4. Testing your core assumption
5. Pivoting or Persevering
6. Getting to the proof of concept / product market fit
Our intention is to support you to a proof of concept / product market fit.
The event is free to members of theSPACE. If you haven't joined yet, it's only $10 per month. For membership information visit http://thespacecairns.com/membership/about_membership
This event is a great networking opportunity also… Come and meet other likeminded people.
Casual members can purchase tickets at https://www.eventbrite.com/e/turn-ideas-into-money-thespace-startup-innovation-lab-tickets-18256225863
What to bring: Your notebook (computer), morning tea and anything that you need to move your idea forward.
Any enquiries please email explore@thespacecairns.com or ph: 07 4015 2517
See you there!
theSPACE Team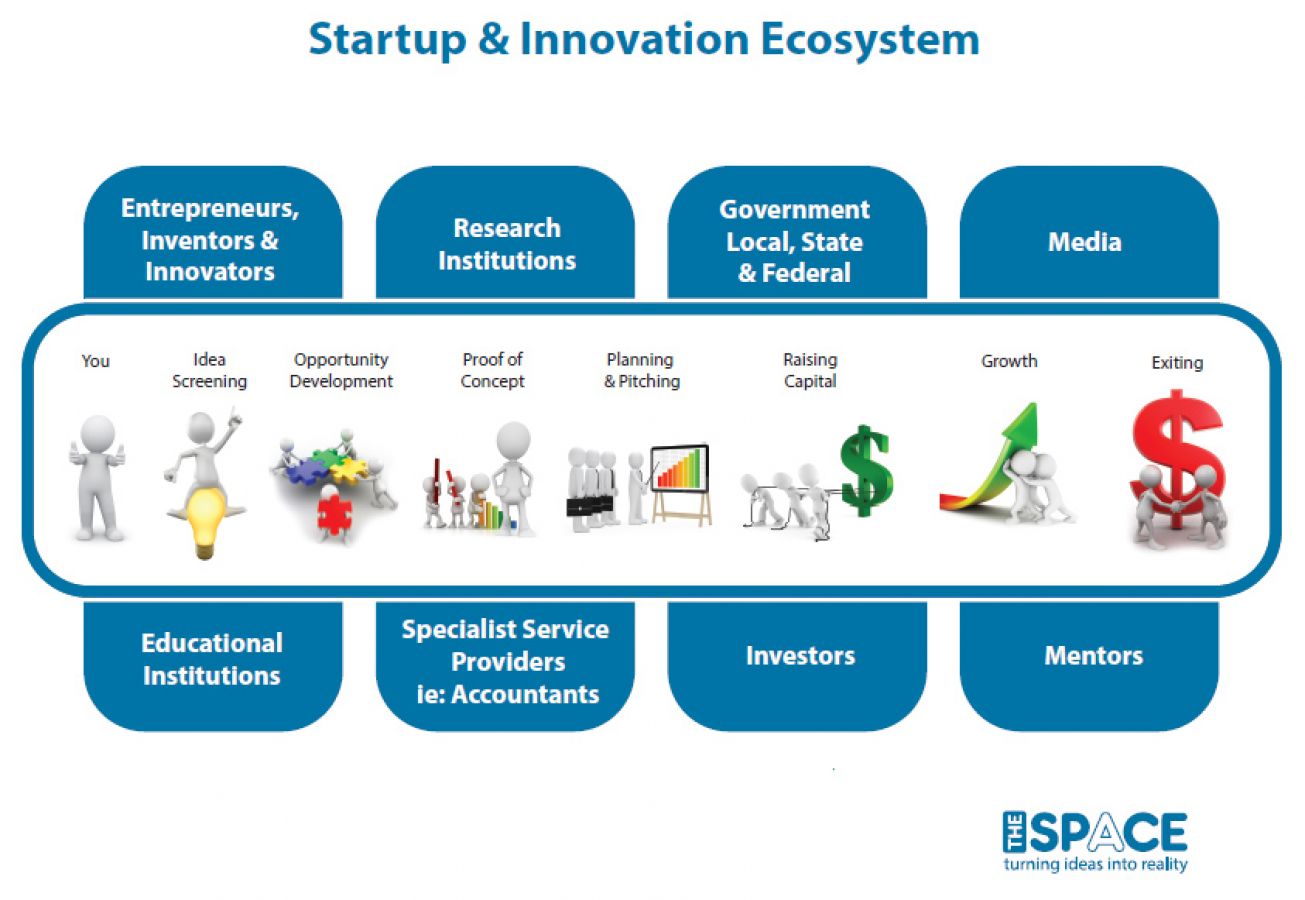 New Events coming soon to this space...