The Space chief executive Troy Haines know what it takes to be an entrepreneur
See full story here

A CHILDHOOD spent on a Gatton farm, west of Brisbane, taught Troy Haines how to work hard and make the most of what he had but he could never have imagined how far those skills would take him.
The chief executive of Cairns start-up and entrepreneur hub The Space, which marks five years next month, wanted to be a marine biologist but gained qualifications in hospitality instead.
But in 1998, after graduating, Mr Haines moved to Cairns and decided shift work and the uninspiring pay packet was not for him.
After a stint in marketing, the 40-year-old took a leap of faith and sunk a small inheritance from his father into his first solo business venture.
Online travel agency fnqapartments.com is still operating 13 years later, although Haines sold it eight years prior.
His subsequent experiences in trying and failing to set up new businesses, including a car pooling service from the Northern Beaches, tracked a similar path to many entrepreneurs.
"My first business, taught me about feeling the fear and doing it anyway," he said.
"I remember when I was starting out in the travel agency, it was hard and I felt alone. I remember thinking it would be so awesome if my office burned down, because then I could go back and get a job and not lose face. The office didn't burn down though and I made it through.
Troy Haines from theSPACE based at TAFE North's Cairns campus. Picture: Josh Woning.
"The skills I learned along the way constantly shaped me and created greater opportunity. I would say the number one skill I learnt, is the willingness to learn.
"Being in business has taught me the importance of agility. What works one year, may not work the next. As new technologies emerge businesses need to move with them or risk getting left behind."
Providing business owners and those with a big idea the means to access this technology has been part of the aim of The Space.
The organisation now has more than 100 members, eight sponsors and since 2012 more than 600 people have made use of the 30-desk coworking space at TAFE North's S Block in some capacity.
With a plethora of State and Federal Government initiatives including the newly appointed Queensland Chief Entrepreneur, the Young Entrepreneurs Project and the expansion of the Commonwealth Government's New Enterprise Incentive Scheme, it is clear start-ups are the way of the future for jobseekers.
Mr Haines has been vocal in promoting Cairns' potential as a global start-up hub and is thrilled to be ahead of the game.
But the father-of-two is also grateful for the support from those who control the country's purse strings.
Although, dismissing the Far North would be irresponsible.
Australian Bureau of Statistics data shows Cairns has the highest number of registered small businesses of any city in Australia.
And the 2015 Startup Ecosystem Report found Cairns was home to the highest density of start-ups per capita of any city in Queensland.
The Space's inexpensive office space and free monthly events, in pitch and commercialisation training, are in demand in such a climate.
"We are teaching people that problems are opportunities and change is essentially an opportunity for someone with an entrepreneurial mind," Mr Haines said.
"As people come together and share, the more relevant and realistic the start-up ideas have become. It's really exciting."
CEO of the Cairns Chamber of Commerce Deb Hancock, CEO Cairns Airport Kevin Brown, Directors of The Space Damian Zammit and Troy Haines, Director Events TTNQ Rosie Douglas and Greneral Manager of Cairns Airport Assets Jeff McEacham at an Ispace meeting
Mr Haines only sees a bright future ahead for the Far North's budding business owners.
"Innovation is in Cairns' DNA. Maybe, having a boom and bust economy which is reliant on a couple of key industries creates pressure for us to be innovative.
"There are many new and established businesses doing really cool things. So, we hold our own in the innovation space.
"Cairns is a beautiful lifestyle destination and as technology enables the future of work to be done from anywhere, Cairns has the opportunity to establish itself as a real hotspot for innovation and start-ups.
"Our proximity to Asia is a positive and we can certainly play a key part in the development of Northern Australia."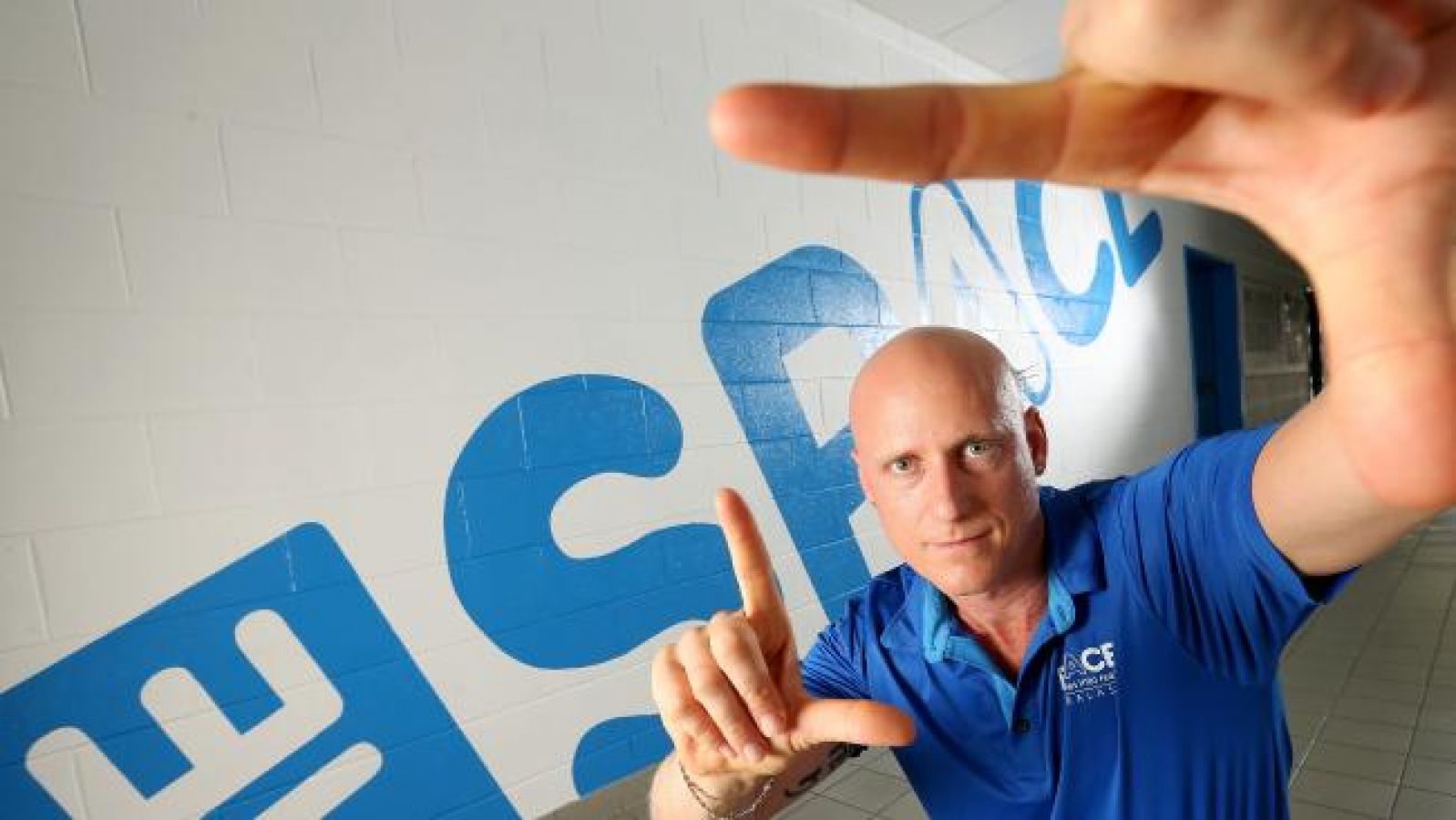 New Events coming soon to this space...