Are startups in regional Australia being left behind?
Featuring local startup Damian Zammit frm WaterSave
While our CBDs power ahead with innovation, regional small businesses are scrambling to keep up with the change of pace.
Damian Zammit sounds like your traditional Australian startup entrepreneur. He's the director of innovative startup WaterSave which has just finished up in SproutX's agtech accelerator program, he's run a number of accelerator programs himself and participated in the incubator program ilab in Brisbane.
However, as a startup operating out of regional Queensland, there are a few challenges Zammit faces that startups located in metropolitan areas wouldn't have to deal with. Zammit says there are aspects of regional innovation in particular which are "incredibly difficult".
"The challenge right now is, if you're in Melbourne, you're just another startup sitting in Collins Street who's not out there connected with farmers – if you're an agtech startup. Whereas if you're on farms, you're just a million miles away from where the money and the distribution opportunities are."
Zammit's startup WaterSave "takes the guesswork out of irrigating," by providing a sensor and communication system that allows farmers to reduce power and water consumption on farms. The work involves a lot of travelling in regional areas.
"Today and tomorrow my business partner will cover about 2,000 kilometres across Victoria and South Australia. And last week I did the same in three days across Central Queensland. So we're on the road regularly."
Zammit admits he has been "blessed" by being able to be a part of incubator programs and accelerator programs. While he says there are a number of challenges for regional businesses, the main one is connecting with like-minded people.
Finding a solution
One initiative that's in place to help regional businesses is local meetup and business mentoring program FoundX. The program was launched by Crowe Horwath, part of Australia's largest privately-owned accounting and financial advisory firm Findex. The first meetup was held in Geelong in July 2017.
Thomas Paule, chief digital – technology and marketing officer at Findex says the original motivation for FoundX was to help empower regional entrepreneurship.
"We saw a real gap in the market for meetup education in regional locations around Australia," he said. "A lot of the state-based and federal-level funding had ended up going, in our opinion, to up-city centres and had left a lot of the regional hubs under-resourced and under-focused in this area."
Zammit agrees, saying that while he was fortunate enough to "get across the state" to visit incubators and accelerators, city-centred programs essentially "squash the hopes and dreams" of those outside those cities.
One of the accelerator programs of which Zammit was a part of was the agtech accelerator SproutX. This program was also started by Findex in collaboration with the National Farmers Federation.
"[Being] part of programs like SproutX is getting together with really smart, motivated people. It becomes your oxygen," says Zammit.
In agreement with Zammit, Paule believes that meetups and events are instrumental in assisting regional startups to be successful.
"The first step, in our opinion, is actually getting together and meeting up, being community-focused and seeding our community."
With FoundX already having run several meetups in Geelong and also a meetup in Dubbo, it is now expanding to Dunedin in New Zealand. The first meetup will be held on 5 December 2017.
Stephanie Trethewey, community manager at Findex, also believes that meetups and events are the way forward for regional startups.
"A lot of the guest speakers we have had, and are going to host...are the type of people startups don't necessarily get access to every day," she said. "It's not big networking events that always happen in these areas with these types of people. And it's great for them to learn from their mistakes, to meet them firsthand, to seek them out for mentoring."
The government's role
While companies such as Findex have been starting initiatives of their own, the government has also been looking at ways to help regional startups. In New South Wales specifically, there is a government initiative to have regional startups included in the new Sydney Startup Hub that is due to open at the end of this year.
The "regional landing pad" will offer regional startups access to 12 desks with additional workspace also available as well as access to meeting rooms, video-conferencing facilities and secure storage.
"The Sydney Startub Hub regional landing pad offers a free, secure, dedicated space available for use by regional startups whenever they visit Sydney, or by metropolitan users wanting to connect with regional startups," said a Department of Industry spokesperson. "Regional entrepreneurs will be able to use the hub to engage with the metropolitan startup community to expand their networks and pursue business opportunities in Sydney."
The Department of Industry will also actively work to connect Sydney's new hub with regional incubators so they can take part in events. Other states have enacted their own initiatives. For example, Queensland has provided 12 regions within the state access to a dedicated fund of $500,000 each. Victoria also announced plans in 2016 to establish a "major startup hub" in Geelong via a $1.25 million grant to The Runway Project to be received over four years.
Each of the state programs promises varying levels of success to break down some of the barriers that face regional startups: access to other startups, startup networks, funding, mentors, coworking spaces and customers. However, much of the difficulty lies in the fact that the needs and challenges of each startup will be different, and there will also be differences depending on the region.
Paule believes the government needs to put in the groundwork and grow the startup ecosystem "from the ground up".
"They need to be building a community first, then tacking on all the commercial benefits, and education. When in fact, what governments are most after is an awareness of what they're doing...without doing the work of growing that ecosystem first," he said.
Trethewey agrees, admitting that while FoundX is well underway and expanding, they are still on a "fact-finding mission".
"We want to get to know these communities. We want to get to know the people. We want to talk to the startups. We want to find out what their needs are, and I think that we can't really create a program, or a government can't come in with funding unless they fundamentally understand what the needs are in that community."
There are a number of initiatives underway, but getting regional innovation right is critical.
"We all know that business is hard," says Zammit. "But the startup life is just...it's incredibly difficult."
Full story: https://www.finder.com.au/startups-regional-australia-left-behind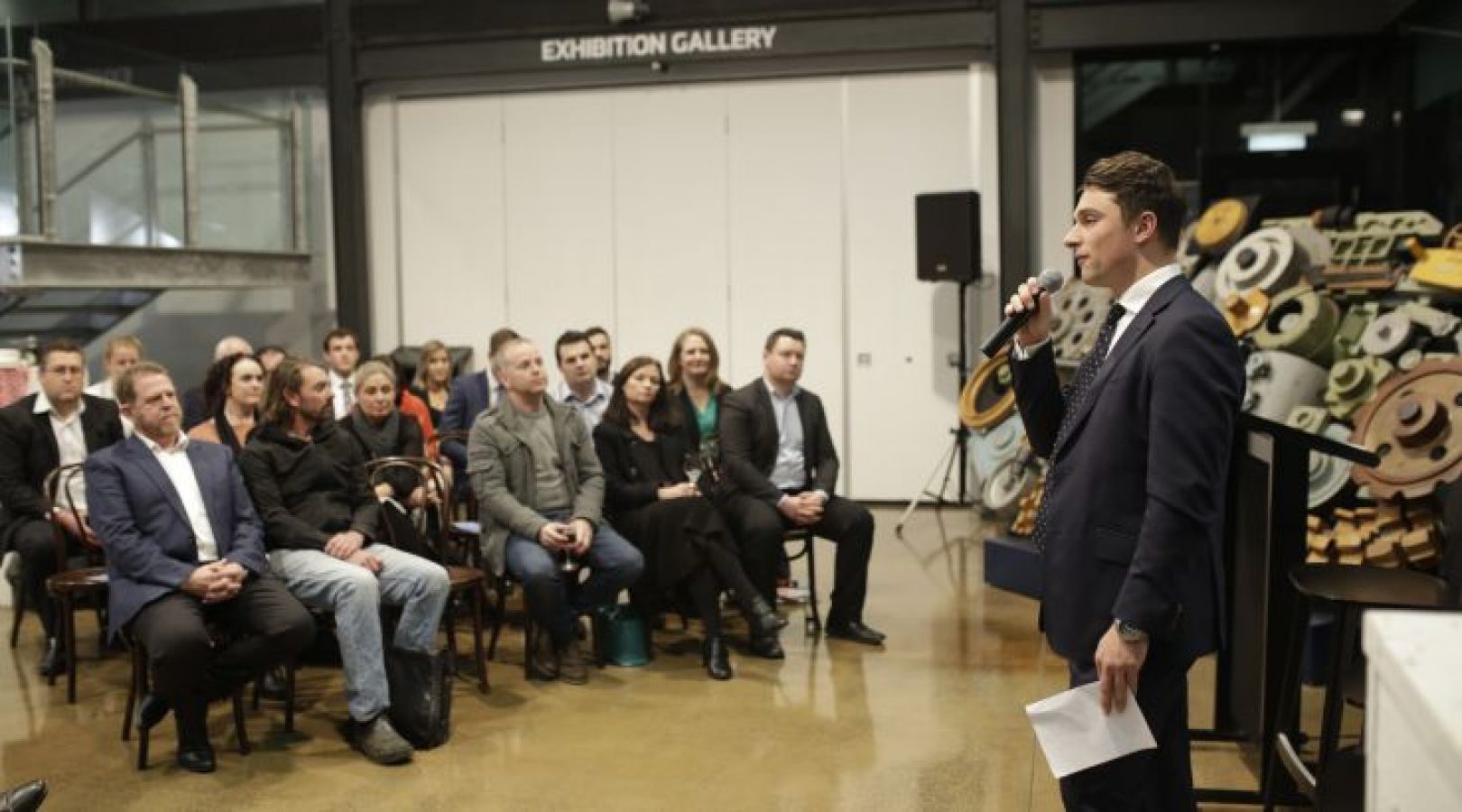 New Events coming soon to this space...