SproutX startup WaterSave announced as Agtech Passport winner for first Latin American exchange program
SproutX startup WaterSave announced as Agtech Passport winner for first Latin American exchange program
Original Story: https://www.findex.com.au/sproutx-startup-watersave-announced-as-agtech-passport-winner-for-first-latin-american-exchange-program/
SproutX, together with the Australian Trade and Investment Commission (Austrade), have today announced WaterSave as the Australian winner of "Agtech Passport".
SproutX is a joint initiative between Findex and the National Farmers' Federation.
The exclusive exchange program which is designed to fuel the commercialisation of global agtech ideas between Australia and Latin America, is a partnership between SproutX and Latin American early-stage venture fund NXTP Labs.
As the first exchange of its kind, the program will help agtech companies gain international exposure, cross pollinate ideas and facilitate international market entry. WaterSave was selected from a pool of 11 startups that went through the 2017 SproutX Accelerator.
"WaterSave has been a strong candidate since the beginning of our acceleration program. The company offers an affordable and automated farm irrigation technology, that has enabled power and water consumption to be reduced considerably on farms close to our Great Barrier Reef area, producing economic and environmental improvements through sensor technology. They have a very promising future ahead in Australia and now in Latin America," said Sam Trethewey, General Manager of SproutX.
This ground-breaking initiative between Australia and Argentina was facilitated by Austrade with the support of the Argentine Government and Qantas. The exchange program will see WaterSave take part in a one-week immersion program in Argentina's agtech ecosystem, hosted by NXTP labs. Similarly, two Latin American agtech startups (Spacedat & Rizoma) will get a taste of Australia's agtech landscape, hosted by SproutX.
"SproutX thanks Austrade and Qantas for their initiative and support to make this program come to fruition. We want Aussie agtech startups to thrive and grow, we know that with Austrade's support, our agtech companies have got great prospects in Latin America," said Sam Trethewey.
Agriculture is a vital part of Argentina's economy, accounting for 11.4% of GDP. Likewise, in Australia, agriculture is booming, with farm production increasing by 8.3% to a record $63.8 billion in 2016-2017. Argentina has considerable capacity to increase domestic production, but will need to implement significant technology based improvements to transform the industry.
"Agtech Passport is an example of how Austrade is supporting Australian start-ups enter the growing digital economy in Latin America. Improving water management and innovating in water savings are challenges shared by Australia and Latin America and I have no doubt that this new Australian technology (WaterSave) will be very relevant for the Latin American market." said Shannon Powell, Austrade's Senior Trade Commissioner for Andean LATAM.
The companies at both ends will go on exchange in early 2018. According to Mr Trethewey, a former farmer, Argentina's early adopter mentality will favour Aussie agtech startups that can expect early commercial returns.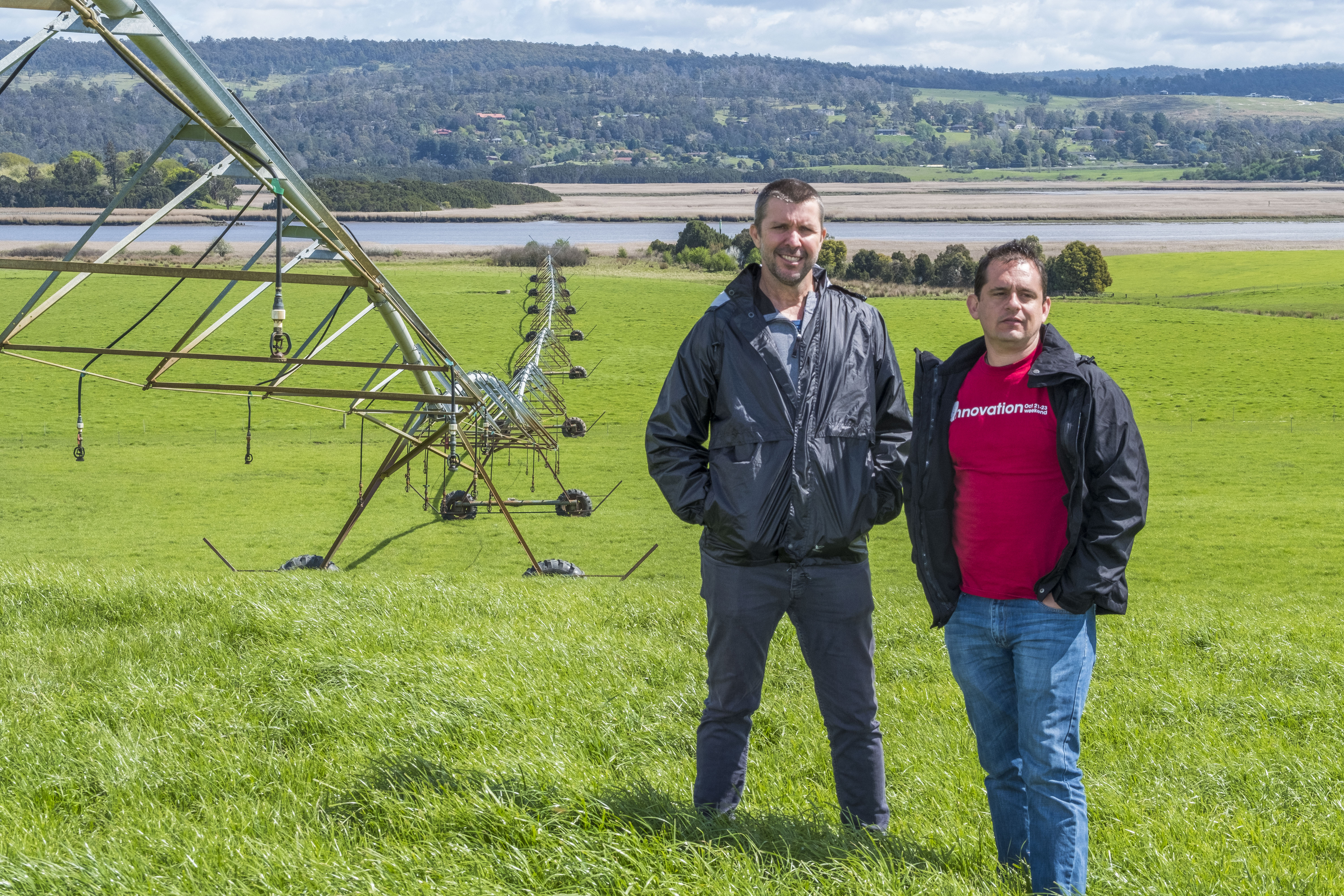 New Events coming soon to this space...