Reef Restoration Foundation
What is the Reef Restoration Program?
The Great Barrier Reef is under threat and there is a perception worldwide that the reef is either dead or dying. The Reef Restoration's purpose is to create hope and optimism through undertaking practical, tangible and breakthrough solutions to regenerate damaged areas of the world's largest reef.
This not for profit social enterprise is establishing a series of offshore coral nurseries, starting at Fitzroy Island. This solution has been proven overseas and adapted to the Great Barrier Reef. This process mimics nature and allows damaged reefs to re-open faster and increase resilience to future bleaching events.
How Does it Work?
The team collect small amounts of healthy corals that have survived the last two years of high temperatures – these corals should be naturally more resilient to higher water temperatures and coral bleaching.
The corals are collected and grown in an off-shore coral nursery on Fitzroy Island suspended on 'coral trees' – the corals grow significantly faster in the nurseries than on the reef.
After 6-12 months, cuttings are taken from each of the growing corals. The cuttings are then planted to the Reef to grow and regenerate damaged sections of the reef and strengthen resilience.
The original corals remain in the nurseries to re-grow and the process becomes a continuous cycle.
From the initial cutting of coral, thousands of new corals can be created! This is a similar approach to taking cuttings from healthy plants to grow new plants.
The primary focus for Reef Restoration Foundation will be to restore and increase the resilience of damaged tourism sites on the GBR.
To find further information, follow Reef Restoration Foundation on its journey in making positive improvements to the health of the Great Barrier Reef.www.facebook/reefrestorationfoundation.com and if you want to find out more or are interested in providing a donation or sponsorship please go to https://www.reefrestorationfoundation.org/ or give Stewart a call on 0427 147 556.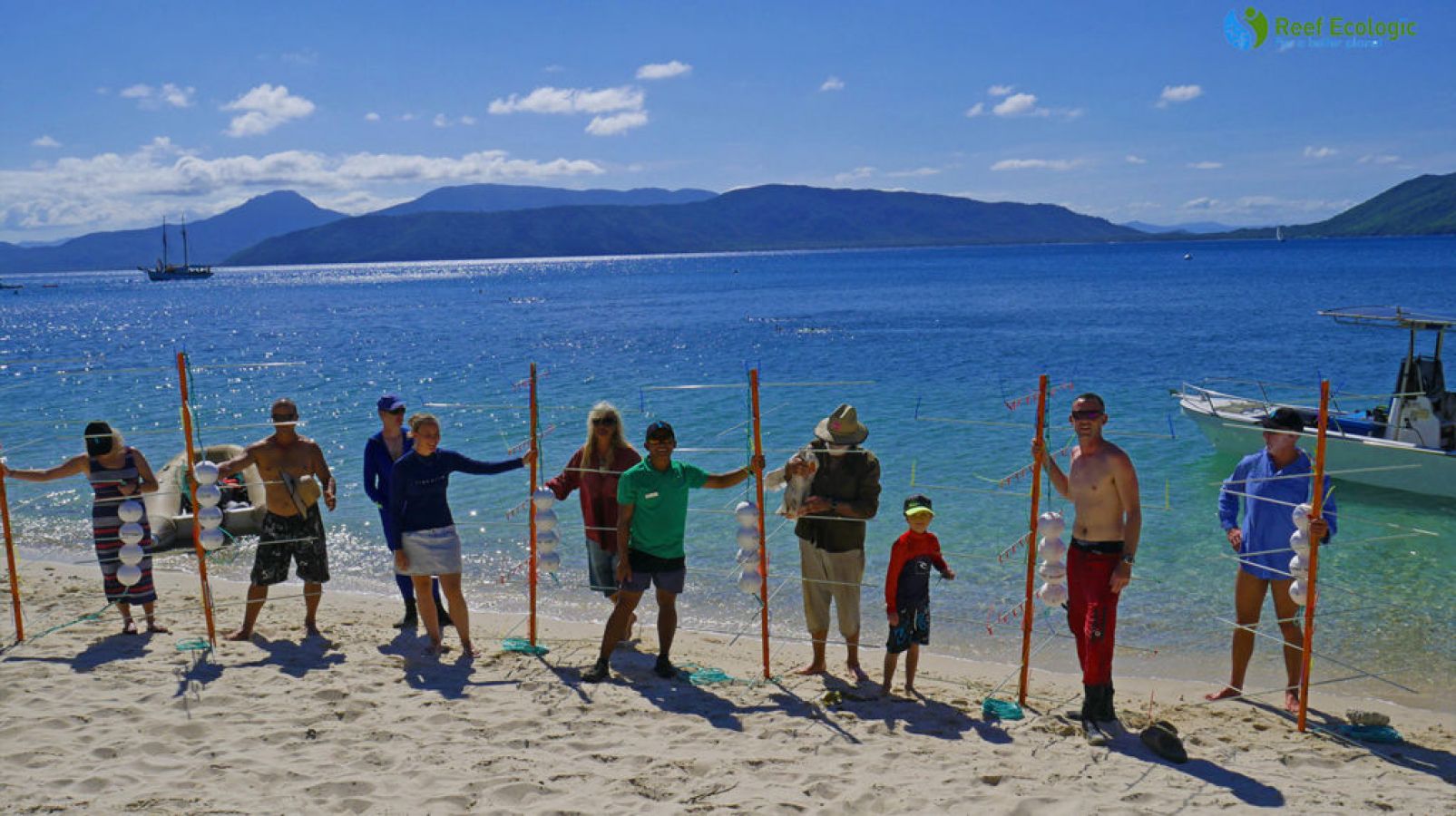 New Events coming soon to this space...