Community Leader Position Available
theSPACE Australasia is looking for an enthusiastic new team member to come on board as the Community Leader in Cairns.
About the role:
You will be the first port of call for members when contacting theSPACE. You will deliver support to members and theSPACE Australasia team across various projects and events. You will provide reception services and administration support to the CEO and COO.
Permanent Part- time
30 Hours per week. Flexibility in hours is very important.
Skills & Attributes:
Good telephone manner and interpersonal skills
Computer literate and skills in Microsoft Office – Excel, Outlook and Word
Good communication and organisation skills
Customer service focused
Must be eager to grow and develop!!!
Ability to work in a team environment or independently
Flexibility in work hours is important
Ability to work as directed, whilst also taking initiative
Experience in Event coordination
Excellent written communication
Creativity
An interest in startups and business is a bonus!
Minimum 1 year experience in administration or similar experience
Current drivers licence

If you are interested in this role please email info@thespacecairns.com with your resume and cover letter that includes why you are the right person for this job, what interests you about this role, a paragraph addressing the skills and attributes mentioned and when you are available to start.

Applications close: Sunday 27th of May 2018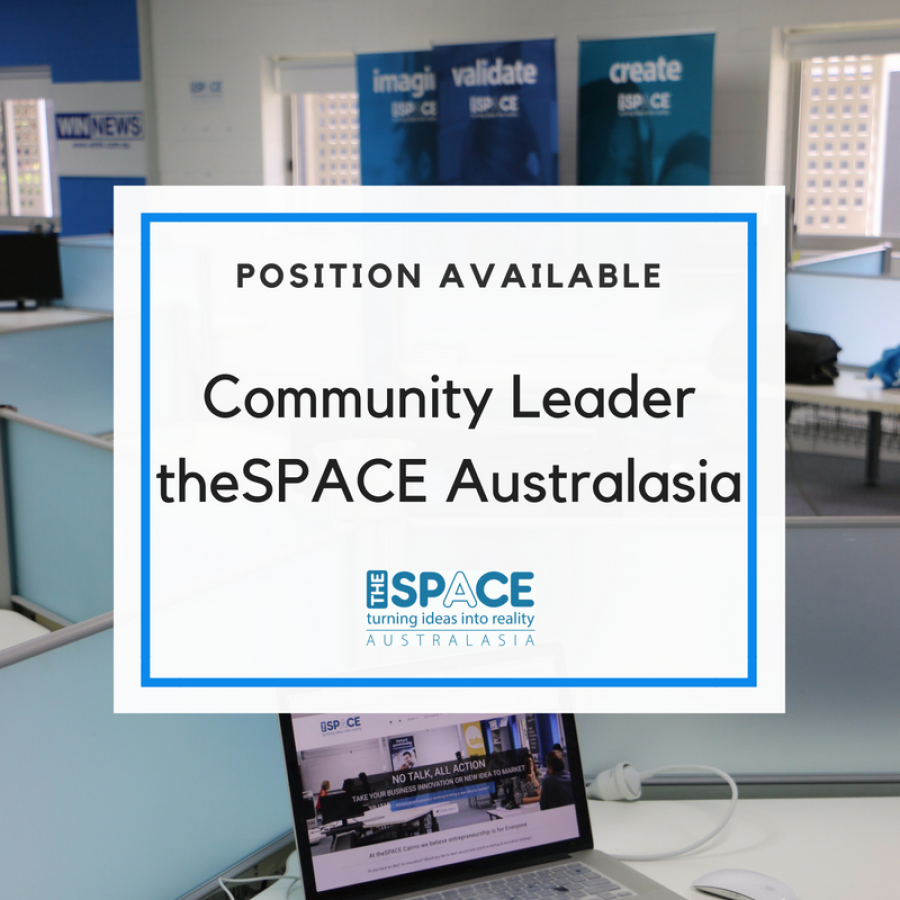 New Events coming soon to this space...