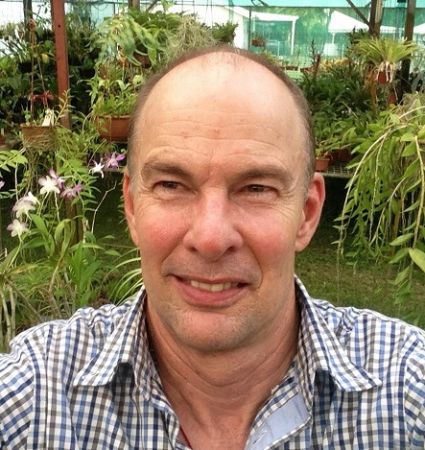 Brief Business Description:Pranic Healing Cairns offers Pranic Healing Consultations, Meditation on Twin Hearts and Pranic Healing Courses at theSPACE. Everything is energy – us, our businesses and relationships. By healing the energy body, the physical visible body follows that mould.
Team Members:
Bruce Sexton
Other Pranic Healers in Cairns, Australia & Globally
Brief personal bio:
Cairns is my home town, having attended Edge Hill State School and Trinity Bay High School. Worklife started at the Commonwealth Bank in Mareeba, then Cairns, Tully, Townsville and then Mackay. While in Townsville, I was relief staff and worked in every CBA branch between Cairns and Mackay. I left the bank to manage tourism and regional development projects for a few years. Time for a change so I moved to Tasmania for 14 years doing IT, accounting and finance for a disability services company then my own computer and electronic security business. Trusting my intuition I knew it was time to leave and come home to Cairns to be near my parents for a while.
In 2013, I started exploring my deeper purpose for being incarnated at this time and found myself drawn to energy healing. I have done Reiki and a couple of other healing modalities but Pranic Healing for me is the most practical and teachable modality, which has also given me tools to develop my spirituality. From my experience it is very powerful and has resulted in some amazing outcomes!
What are you hoping to gain from co-working at theSPACE:
Build the energy of Pranic Healing Cairns in one amazing location and to share and learn with other theSPACE entrepreneurs.
How can you help your fellow co-workers at theSPACE:
Meditation on Twin Hearts is by heartfelt donation is available Monday and Wednesday nights at 6.30pm at theSPACE. Pranic Healing Consultations are available at a 30% discount for theSPACE members. Pranic Healing Courses are available with a 10% discount for theSPACE members. Otherwise happy to chat about energy and healing in general.
What are some of your hobbies/interests:
I really enjoy working with energy, be that through healings, delivering meditations and Pranic Healing courses, or the really exciting part - manifesting prosperity and abundance in my life. I enjoy ballroom and Rock and Roll dancing, sailing, fishing and camping.
If you could be any superhero, who would you be and why:
Superman as there are no limits to where and how high he can go, and his energy body is so strong.