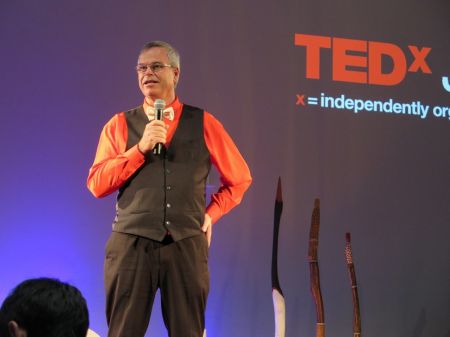 Brief Business Description:
Training in communication, confidence building and leadership skills. (Marketing Fabric Structures)
Team Members:
Pitch Master – Assisting those with ideas and new businesses in facilitating an environment which will provide support and encouragement and an entrepreneur community knowledge base that all can contribute to, and accessed by the group.
Brief personal bio:
Spent the first 25 years of my life in mixed farming in NE Victoria, until the body started to fall to bits. Then over the next two decades amongst other deviations transitioned to Aquaculture industry development, Peppermint Industry establishment, carting bees, truck driving until the back wheels fell off and I tried skating upside down, rag trade QA, Environment Rehabilitation Management, Quality Assurance Auditing, and presently Fabric Structures and training.
What are you hoping to gain from co-working at theSPACE:
Being in a positive environment, selfmotivation, brainstorming, exposure to new ideas, plus of course some amazing company, both human and canine.
How can you help your fellow co-workers at theSPACE:
Physical delivery of presentation's and preparing business mapping so as Pitchers are aware of any questions that they may have to respond to, ensuring they have the knowledge at hand in the heat of the moment. I can also help with video equipment and editing (I am no expert in this field). My experience in may varied businesses may also come in helpful.
What are some of your hobbies/interests:
Bushwalking, Toastmasters, photography, diving (neglected this for a while) and training.
If you could be any superhero, who would you be and why:
Probably Superman so as I could clear the desk in the blink of an eye, wouldn't have to wait in airport lounges, could bugger off and get lost at a moment's notice, (out of the range of mobile phones), not having to worry about fuelling the vehicle and would only have one set of work clothes in the wardrobe. Plus when the computer played up I could hurl it into the next universe, which would give enormous satisfaction.