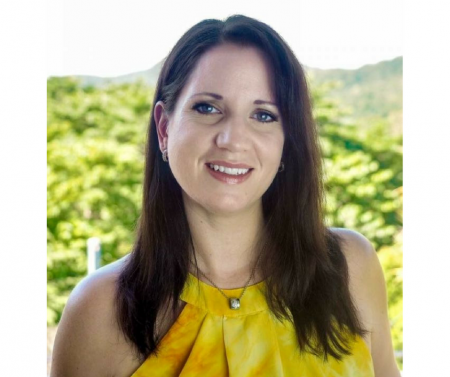 Brief Business Description:
At FNQ Plastics we are Custom Plastic Fabrication specialists and have one of the largest CNC Routers and laser cutters on site. We work with both commercial and residential customer doing anything from water and diesel tanks, acrylic cut to size, decking, storage containers, privacy screens, boat windscreens, bench tops and even cool boxes.
Team Members:
Lesley Van Staveren Co-Owner
Col Van Staveren – Co-owner
Daniel Andrews – Floor Manager
Daniel Smith – Senior Fabricator
Daniel Martin – CNC Operator
Jason O'Reilly Smith – Fabricator
Steve Marsland – Fabricator
Jodi Allen – Admin Coordinator
Linda Soblusky – Book keeper
Brief personal bio:
Lesley lives in Cairns with her husband and 3 young children. She was born in London and relocated to Australia in 2007. Her career begun in recruitment at the age of 18, headhunting at director level. On relocation to Australia she joined a Telstra dealership and assisted in establishing a network of resellers and training businesses in sales techniques and use of specifically developed software.
In 2010 she joined her husband at FNQ Plastics running the business to combine their contrasting skills to drive it to a new level. Since then, they have quadrupled the turnover and become an award winning business.
What are you hoping to gain from co-working at theSPACE:
Productivity! Being based at theSPACE allows me to focus on the project I am building uninterrupted.
How can you help your fellow co-workers at theSPACE:
Always open to being a sounding board for prospective ideas.
What are some of your hobbies/interests:
Photography and cake making
If you could be any superhero, who would you be and why:
Hiro from the serious Heroes! He is the Master of time, being able to manipulate time is something I think all of us would love to do. Allowing you to spend heaps of time with family, friends and maximise business output.