Miss Wastell (misswastell.com)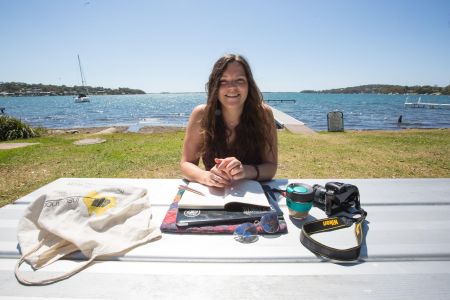 Brief Business Description: I am a Digital Marketing/Customer Communications Specialist that can help you increase your online conversion and/or reduce your customer churn with Marketing Automation, FB Ads + Chatbots.
Team Members: Just me!
Brief personal bio: I'm a passionate, enthusiastic and sometimes crazy (all the best people are) woman with a real drive to succeed. My recent shift in consciousness to reconnect with nature has changed my direction and I recently packed everything I own into my car and drove from Lake Macquarie NSW to the beautiful Cairns!
What are you hoping to gain from co-working at theSPACE: I'm hoping to share exciting ideas with like-minded entrepreneurs, solopreneurs and freelancers. I would like to establish an eco retreat in the cairns region within the next 5 years that values Indigenous History, Creative Arts and Environmental Science/Naturalism. I want to combine Science and Art, so I am looking to connect with Investors, Biologists, Eco-tourism professionals and Permaculture Specialists - or anyone who would like to join me in making my retreat dream a reality!
How can you help your fellow co-workers at theSPACE: I have a knack with words, so if you have a tricky client or now sure how to word that rejection email - come and find me! If you're looking to set up an intelligent FB chatbot that can streamline your customer service, segment your leads and reduce operational pressure, this is where I can really show you some results.
What are some of your hobbies/interests: I absolutely LOVE nature - so bushwalking, camping, birdwatching, nature photography (definitely an amateur), and finding new and exciting natural wonders is definitely how I spend ALL the time I have when away from the internet/my laptop. I'm an avid writer and you'll often see me scribbling notes into various notebooks and notes apps, my favourite places to write are at the top of a waterfall, or near a bubbling creek!
If you could be any superhero, who would you be and why: I would have to say Wonder Woman because her ability to detect others' emotions is used as a weapon!